BetMGM Promo Code: March Madness Offer Scores $1,000 First Bet Bonus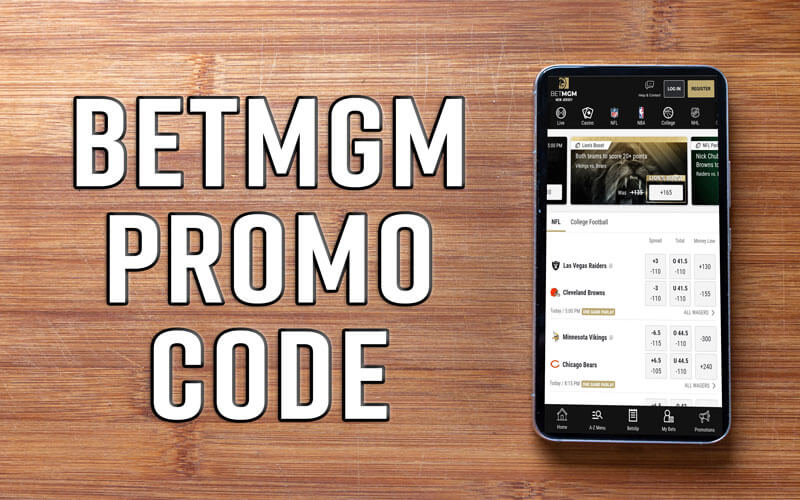 March Madness is underway, and the BetMGM promo code offer for the NCAA tournament ( claim it here) will give you a chance to supercharge your bankroll going into the weekend.
When you apply the BetMGM promo code that we are sharing today, you will become eligible for their first bet offer. It will provide a bonus bet return up to $1,000 if you lose your initial wager.
There will be action from all over the country over the next several days, and all of it will be televised. With so many layers of action available, this is one of the very best betting periods of the entire year. You can bet on any game on the schedule under the terms of this offer. It gives you a chance to turn a nice early profit to build on as the tournament unfolds.
Click here to activate the BetMGM promo code that will secure the $1,000 first bet offer.
BetMGM Promo Code for the NCAA Tournament
Here's what you need to know about this promotion. First, it is a welcome special, so it is reserved for first-time users only. Secondly, you can choose from different pre-game bet types when you are making the wager. With that and the ability to bet on any game, you have a lot of options to consider. Regarding the increment, the $1K figure is the maximum that will fall under the terms. However, you can bet $20, $50, or any other amount up to $1,000, and you get the same deal.
At the end of the day, you're making an ordinary bet with a player-friendly twist. You put up your own money to place the wager, and you are paid in cash that you can withdraw if you win. Under those circumstances, the promotion will no longer matter because you don't need a second chance. If you lose, there is a difference, because you get another shot with a bonus bet payout.
Trigger the BetMGM Promo Code
To get started, click this here or any of the others we are providing today. This will enable the code automatically, and you will be eligible when you arrive on the landing page.
Then, provide your name, date of birth, and other identifying information to set up your account. At the conclusion, there will be a geolocation verification that is required by law.
Thirdly, if you are signing up on the website with a laptop or desktop, get the app. This will give you the flexibility to bet when you're out and about.
Fourthly, use PayPal, a credit or debit card, online banking, or one of the other available methods to fund your account.
After that, bet as much is $1,000, and you will get a return in bonus bets if you lose your wager.
Promotions and Rewards
Going forward, you will receive a steady stream of special bonus offers for established players. They come in different forms, and all of them give you some type of advantage.
Plus, you earn points for your play through the BetMGM Rewards program. When they accumulate sufficiently, you can redeem them for perks like hotel stays, comped meals, etc.
Click here to accept the BetMGM promo code offer that will generate a bonus bet return if you lose your first wager.
21+ and present in participating states. Gambling problem? Call 1-800-Gambler.
Filed to: