Inside the Hall's 2023 Big Ten tournament preview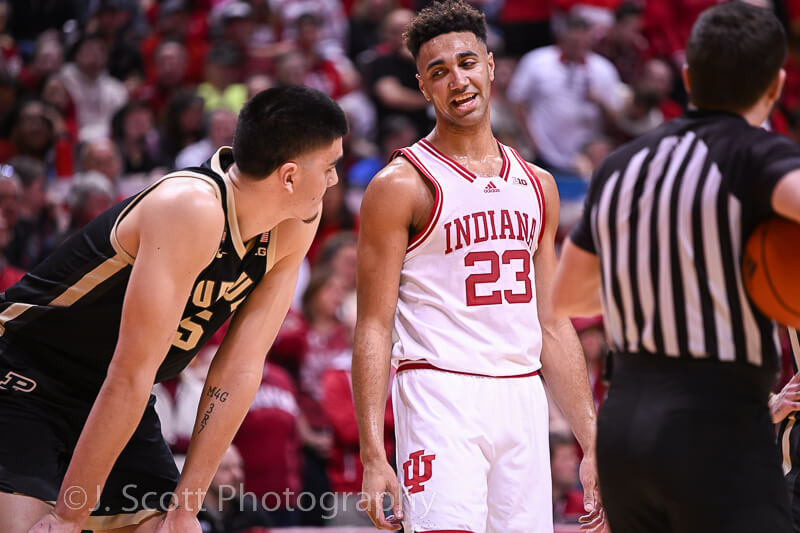 We'll have our traditional what to expect series previewing Nebraska, Minnesota or Maryland on Friday, but first up, here's a Big Ten tournament preview. The event tips off later today:
Location: Chicago, Illinois (United Center)
Dates: March 8-12
Teams with a bye to Thursday: Rutgers, Michigan, Iowa, Penn State, Illinois, Maryland
Teams with a double bye to Friday: Purdue, Michigan State, Northwestern, Indiana
Television: BTN, CBS
Tickets: Vivid Seats
Tournament bracket
Most friendly path to Sunday
Purdue. The outright regular season Big Ten champion Boilermakers will play the winner of Rutgers and Michigan on Thursday. The Wolverines are playing well and could be a tricky matchup if they beat Rutgers. But the bottom half of the bracket has the teams who gave Purdue the most trouble in the regular season. Four of Purdue's five losses in Big Ten play came to Indiana, Maryland and Northwestern. Purdue will also be motivated in Chicago to solidify its position as a No. 1 seed in the NCAA tournament.
Most intriguing Thursday matchup
Rutgers-Michigan. This game is reminiscent of the 2019 Big Ten tournament bout between Indiana and Ohio State in Chicago. The Hoosiers lost and were sent to the NIT. The loser of this game will likely have a similar fate. Rutgers has imploded down the stretch, dropping six of its last eight games since the Mawot Mag injury. If the Scarlet Knights lose, it's hard to envision a spot in the NCAA tournament. Michigan, meanwhile, played well enough to win at Illinois and Indiana last week, but came up short in a pair of narrow overtime losses. The Wolverines probably aren't in the field if they beat Rutgers, but a win provides a shot against Purdue. A win there could push Michigan into the field.
Team with the most to prove
Northwestern. The Wildcats earned the No. 2 seed via a tiebreaker over Indiana and are coming off a 64-52 win at Rutgers. However, the three games before that raise significant questions about this group's form entering postseason play. Northwestern dropped the three games before the Rutgers win. It also doesn't have a player on its roster who has logged a minute in the NCAA tournament. Northwestern deserves plenty of credit for finishing second in the league after being picked to finish 13th, but is this a team worth trusting in March?
Bids on the line
The Big Ten is full of bubble teams, including Michigan, Rutgers, Wisconsin and Penn State. In Tuesday's projections, bracketologist Andy Bottoms had Rutgers and Penn State in the field and Michigan and Wisconsin out. From a bubble perspective, the Big Ten tournament could be the most intriguing tournament of championship week.
Players to watch
· Zach Edey, Purdue: The Big Ten player of the year and national player of the year frontrunner, Edey is a dominant force in the paint. A potential Friday matchup against Hunter Dickinson would be a must-see in the post. Amazingly, Edey ranked 20th in the Big Ten this season in percentage of minutes played. For a 7-foot-4, 305-pound center, that's remarkable.
· Trayce Jackson-Davis, Indiana: In most seasons, Jackson-Davis would be the Big Ten player of the year. His well-rounded game is a marvel to watch. His name is also all over the Indiana record book, but the one thing still missing is a conference championship. His last chance to hang a Big Ten banner in Assembly Hall is this week in Chicago.
· Kobe Bufkin, Michigan: The development of Bufkin this season doesn't get enough attention nationally. The former McDonald's All-American is playing as well as any guard in the Big Ten and can score from anywhere on the floor. Bufkin could be barreling toward the first round in June's NBA draft and is the youngest player on the Michigan roster as a sophomore.
· Boo Buie, Northwestern: Point guard play is essential in March. If Northwestern is going to make a run, Buie will orchestrate it. In Big Ten play, Buie had the fourth-highest usage rate and the ball will be in his hands when it matters. This postseason, however, will be Buie's first playing in games that matter. Will he carry the Wildcats to wins in Chicago?
· Jalen Pickett, Penn State: The Nittany Lions have been a joy to watch this season because of their floor spacing and 3-point shooting. None of it is possible without Pickett. Opposing defenses have to check him at all times, opening up the perimeter for Penn State's shooters. Thursday's game against Illinois is crucial for the Nittany Lions and it will need a big-time performance from Pickett to prevail.
Filed to: 2023 Big Ten tournament