News and notes from Mike Woodson's radio show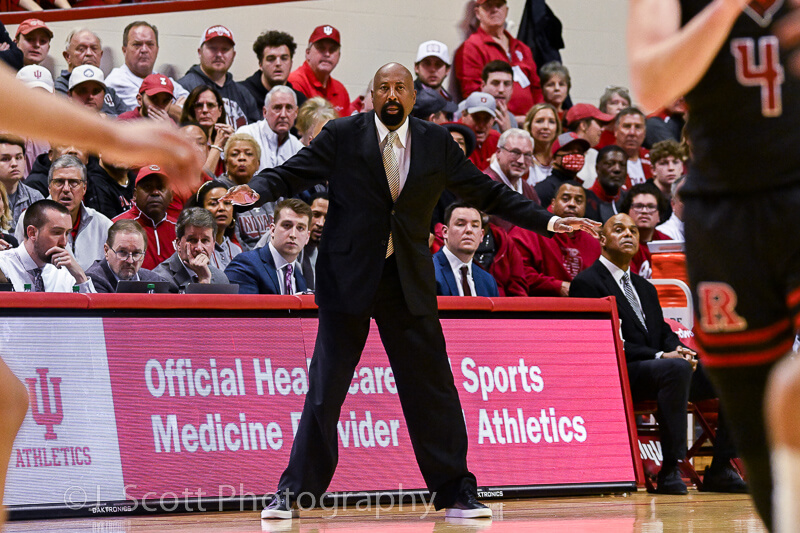 After a strong two-win week for Indiana, Mike Woodson met with Don Fischer for his weekly radio show Monday night. The two recapped Indiana's winning performance on the road at Michigan, coaching styles, and previewed the Hoosiers' date with Northwestern on Wednesday night.
Here are news and notes for this week's show:
• Woodson called the Michigan win a "big win for our ball club" and keyed in on the Hoosiers' defense down the stretch. "It was one of those games," Woodson said. "I told our team…I always treat games like this like a playoff game…I'm pleased with the way we played."
• "Our defense has kinda been our staple. And it's gotta be that way," Woodson said. "When you aren't making shots your defense has gotta hold you in there."
• Woodson added that defense and rebounding have been the keys to Indiana's mid-season turnaround.
• Woodson touched on Indiana's ability to win close games this season. "We were in a lot of good games last season, man. I mean, games where we led, leads that we blew, close games where I couldn't get us to close… They believe now."
• "There's only two things on my mind. Winning a Big Ten and a national title," Woodson said.
• Trayce Jackson-Davis was named a Big Ten player of the week for the fourth straight time. "He's hungrier this year. He's matured more. And you can see it in his play…I'm happy as hell for him."
• Woodson also discussed TJD's improved leadership. Said "it's not even close" to where he was from his sophomore to senior year.
• Woodson thought freshman point guard Jalen Hood-Schifino had a big performance at Michigan. Said Hood-Schifino has stepped up more than he could have imagined. "I don't know if I've ever made him mad, sometimes I challenge him to see what the hell he's gonna do," Woodson said in regards to JHS. "For a freshman, he's done a lot of wonderful things on the basketball floor."
• Woodson hit on the short seven-man rotation the team ran at Michigan. With Indiana missing Race Thompson, Woodson didn't want to throw freshmen Kaleb Banks and CJ Gunn into the fire. Joked he "would have been shot" if he ever did that in the NBA.
• Woodson "doesn't know" if Race Thompson, who sat out at Michigan due to precautionary reasons will play at Northwestern on Wednesday. Logan Duncomb, according to the IndyStar, recently had sinus surgery and will not play.
• In terms of Northwestern, Woodson said the Wildcats have two of the best guards in the conference. He watched their win over Purdue on Sunday and added he thought they added a lot of offensive sets that IU ran in their win over the Boilermakers.
• The Hoosiers went back and looked at the January home loss to the Wildcats on film on Monday.
• Woodson credited his staff and video staff in particular for their hard work this season. "I couldn't have picked a better staff…they make my job a lot easier," Woodson said. "I don't know everything…everywhere I've gone as a head coach, the video guys and scout guys are some of the most important guys on the team."
• On the topic of his staff, Woodson said an assistant coach saw a play the women's team ran in their win over Iowa and showed it to him. Woodson loved it and got a women's coach to draw it up for him. That play was showcased on Indiana's first possession at Michigan. The possession ended in a Jackson-Davis dunk.
Filed to: Mike Woodson