Mike Woodson updates status of Xavier Johnson, Jordan Geronimo and Logan Duncomb ahead of Purdue matchup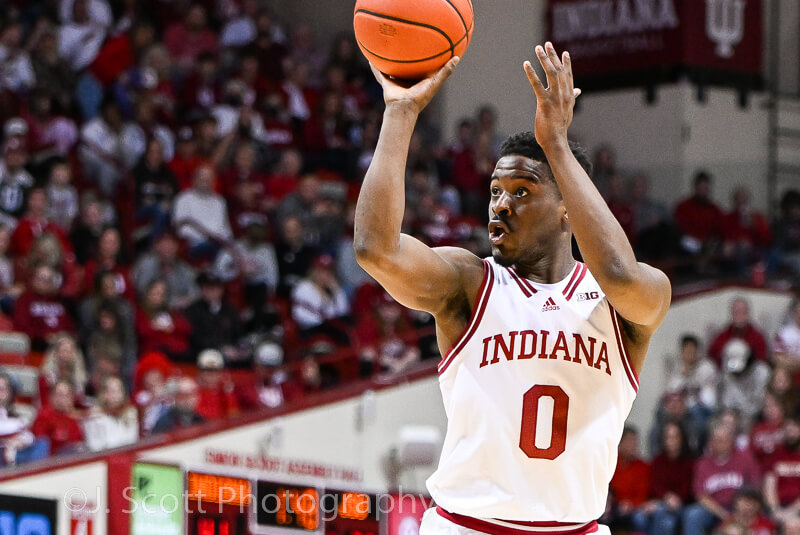 Mike Woodson was asked about the health of Xavier Johnson, Jordan Geronimo and Logan Duncomb on Thursday ahead of Indiana's meeting with No. 1 Purdue at Assembly Hall.
Johnson has missed the last 11 games with a foot injury, Geronimo has not played in the team's last two games and Duncomb has been dealing with illness at various points throughout the season.
Here's what Woodson said about the availability of each player:
On Xavier Johnson and whether he's close to a return:
"Not really. He's been out there trying to shoot a little bit. He just got out of the boot. I mean, I just don't know. It's hard to say when he's going to actually be back.
"If you ask Xavier, he thinks he can play tomorrow. Listen, I've been around basketball a long time. That's impossible. The guy broke his foot. I'm not using that in a negative way. I wish he could play tomorrow. But I don't know.
"At this point I'm just trying to deal with the guys that are in uniform."
On the status of Jordan Geronimo and Logan Duncomb:
"With Geronimo, I think he shot a little bit yesterday. He's had a calf strain. That's what's keeping him out. Logan has got a major sinus infection again. I mean, I've known players that have had calf problems, and that's something you can't mess around with or you can be out for a longer period of time if you come back too soon.
"I don't know what the outcome is. I haven't gotten a report today since I've been in the office. I'll get it here in a few on those guys to see where they are."
Indiana hosts Purdue on Saturday at 4 p.m. ET at Assembly Hall.
Filed to: Jordan Geronimo, Logan Duncomb, Xavier Johnson