Caesars Promo Code: Get the Early Bonus for Bengals-Chiefs Title Game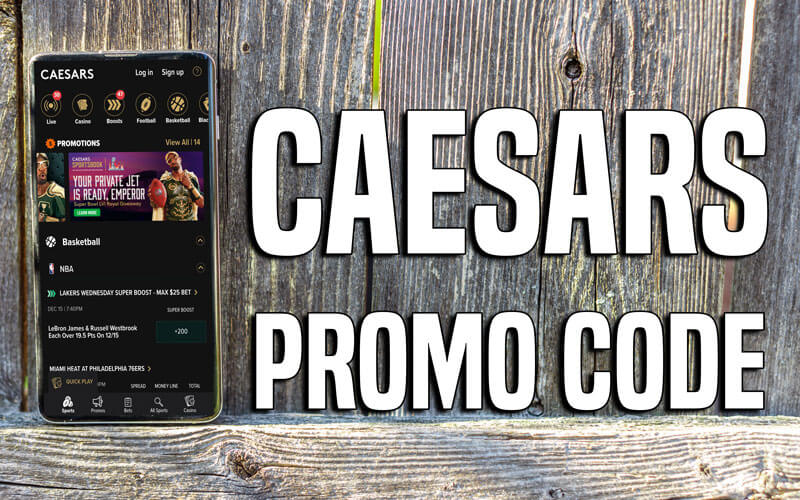 Ohio sports fans will be able to legally bet on the NFL conference title games for the first time on Sunday, and the Caesars promo code for 49ers-Eagles and Bengals-Chiefs will deliver a $1,500 first bet on Caesars (score it here). Meanwhile, users in other participating markets can claim a $1,250 bonus (get it here).
This Caesars promo code offer in Ohio (use this link to get it) provides an opportunity to step out in a big way with no worries. If you lose the promotional wager, you get a second chance with a bonus bet reward. Those in other states can grab it here.
For the fifth year in a row, the Kansas City Chiefs will host the AFC Championship Game. Last season, the Bengals beat the Chiefs 27-24 to earn a Super Bowl appearance. This time around, Kansas City will have a chance to turn the tables. Regardless of your opinion, with this promotion, you can make a bet with a second chance in your pocket.
Click here and utilize Caesars promo code HOOSIERFULL to get your $1,250 bet on Caesars and an added bonus. Claim the Ohio offer here.
Caesars Promo Code for Bengals-Chiefs
Most importantly, this offer is reserved for first-time users only. It has been put into place to give newcomers a chance to hit the ground running. You take maximum advantage of the opportunity if bet $1,250 on the game. However, most people are not going to put out that kind of money regardless of the circumstances. If you're one of them, you can wager $20 or any other amount, and the bet will be on Caesars.
We are highlighting the Bengals-Chiefs clash, but the promotion applies to all sporting events. A win is treated like any other winning wager. You receive a payout in cash after the game settles, and that's the end of the story. However, there is a big difference if you lose. Under those circumstances, you get a bet credit bonus equal to the amount of the original wager.
Other Market Offers in Most States
The bet on Caesars is the centerpiece of the "Full Caesar" promotion, but there is another element that provides long-term value.
Every time you place a wager, you will receive Caesars Reward Credits. They can be redeemed for premiums like concert tickets, free play, comped meals, and resort experiences. You simultaneously build your Tier Credit balance. As you reach higher levels, you get better and better perks. This promotion also includes 1,000 Reward Credits and 1,000 Tier Credits.
Trigger the Caesars Promo Code
Before you do anything else, click this link to reach the correct promotion registration page. Claim the Ohio offer here.
When you arrive, follow the instructions to establish your account. You fill in some fields with identifying information, and your location is verified to comply with gaming laws.
Thirdly, if you're using your laptop or desktop to sign up on the website, download the app.
Then, use online banking, a credit or debit card, PayPal, one of the other available methods to fund your account.
After that, it is time to go for the money. Place a wager up to $1,250 on any game, in any betting market. A win will result in a cash payout as usual, and a second chance will not be necessary. In the event of a loss, you get another shot with a bonus bet credit.
Click here and apply Caesars promo code HOOSIERFULL to secure this Full Caesar package.
Participating states only. 21+. New users and first wager only. Must register with eligible promo code. Bet amount of qualifying wager returned only if wager is settled as a loss. Maximum bet credit $1,500; must be used within 14 days of receipt. See caesars.com/promos for full terms. Void where prohibited. Know When To Stop Before You Start.® Gambling problem? Call 1-800-GAMBLER.
Filed to: