Indiana NIL collectives beat fundraising goal of $1 million to secure matching donation from anonymous donor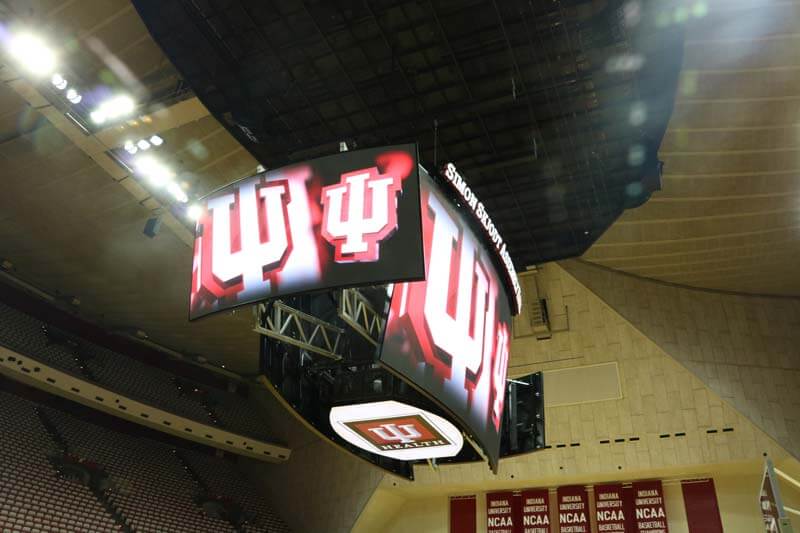 Hoosiers For Good and Hoosiers Connect announced Wednesday that they "easily exceeded" the previously announced fundraising goal of $1 million. By reaching that target, the collectives have secured a matching donation of $1 million from an anonymous donor.
Here's the full release issued by IU:
BLOOMINGTON, Ind. – Hoosiers For Good and Hoosiers Connect jointly announced today that they easily exceeded the previously announced goal of raising $1 million in donations, sponsorships, and memberships between Nov. 14-Dec. 31, 2022. By reaching that goal, the two NIL Collectives have secured an additional $1 million matching contribution from an anonymous donor.

The $2 million-plus generated from this fundraising push for the two Indiana NIL collectives will be utilized to pair charities and businesses with IU student-athletes through Name, Image, and Likeness (NIL) agreements.

"From our conversations with the leadership teams at Hoosiers For Good and Hoosiers Connect, it was clear from the moment of the announcement of the $1 million match pledge that Hoosier supporters were going to step forward and maximize this tremendous opportunity," said IU Vice President and Director of Athletics Scott Dolson. "This news is monumental for some critically important charities that are focused on improving the lives of Hoosiers all around our state. It's also a difference-maker for our civic-minded student-athletes who will be able to maximize their NIL opportunities.

"I appreciate the outpouring of support from Hoosier Nation to maximize this $1 million matching pledge, and I also sincerely thank the anonymous donor for stepping forward with this generous matching offer."

Hoosiers For Good is a 501(c)(3) that's mission is to raise awareness for charitable causes throughout Indiana, by partnering local charities with community-minded IU student-athletes who choose to use their platform and influence to amplify the philanthropic work that helps Indiana communities thrive. The student-athletes are not only able to use their time and talent for good, but it also provides them the mentorship and experience to become lifelong community-minded leaders. Donors, meanwhile, know that they are supporting those student-athletes as well as the charity.

Hoosiers Connect, meanwhile, offers two ways to get involved in NIL. First, it provides an avenue for businesses to amplify their commercial brands through NIL sponsorships with IU student-athletes. Secondly, it offers an opportunity for individuals to sign up for monthly NIL memberships that include special perks, including experiences with IU student-athletes.
Filed to: Name Image Likeness