Reports: Xavier Johnson undergoes surgery for broken foot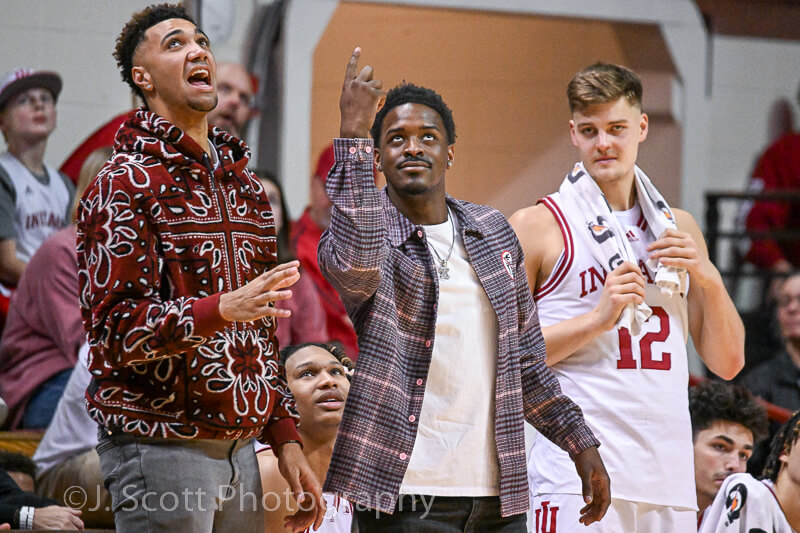 Indiana senior point guard Xavier Johnson underwent foot surgery on Wednesday, according to multiple reports.
Jeff Goodman of Stadium reported news of the surgery, as did Jeff Rabjohns of Peegs.com.
In its updated game notes for Friday's contest against Kennesaw State, IU lists Johnson as "ruled out indefinitely."
According to Goodman, Johnson will miss "an extended amount of time."
This is going to bring the best version out of me. Thanking everyone for their support. 0 gone be back on the court soon. ??

— Xavier Johnson "X" (@XavierJ0hnson) December 21, 2022
On his radio show Monday night, Mike Woodson provided the following update on Johnson, who hurt his right foot in IU's loss to Kansas last Saturday.
"Right now we're still evaluating him…" Woodson said. "We'll know more Wednesday… we'll wait on X if he ever gets the chance to come back… but right now we need to move forward with what we've got."
After Tuesday's win against Elon, Woodson said he didn't have an update on the status of Johnson.
"I don't know. I wish I could tell you that. I really don't know," he said. "My job is to make sure that the guys that are in uniform, that's ready to play, to get them ready to go, and then we'll welcome them back when that time comes."
Johnson is averaging 9.9 points, 4.9 assists and 3.3 rebounds in 25.2 minutes per game.
Filed to: Xavier Johnson