DraftKings Ohio Promo Code: $200 Bonus To Sign Up Before Jan. 1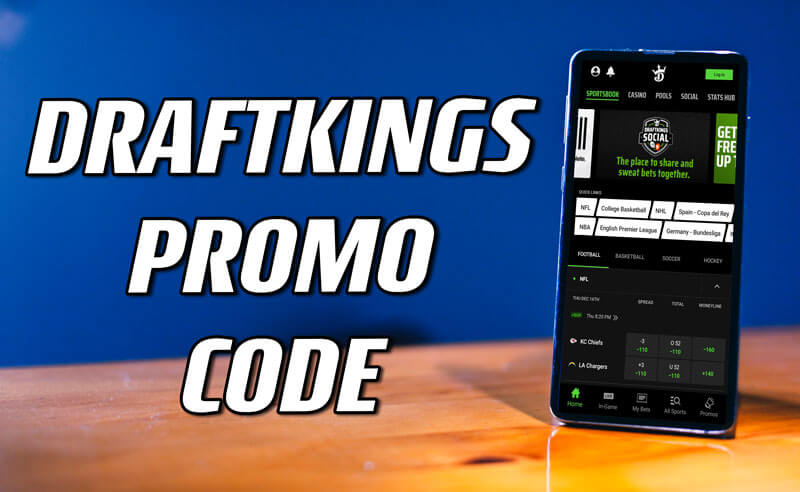 We're nearly two weeks from Ohio's online sports betting debut, which means the clock is officially ticking on our DraftKings Ohio promo code offer (get it by clicking this link).
New customers throughout the Buckeye State can secure a $200 pre-launch bonus through our DraftKings Ohio promo code offer. Create a new DraftKings Sportsbook account today to earn $200 in free bets once the site goes live in Ohio on January 1.
After states like Kansas and Maryland legalized online sports betting in the latter half of 2022, Ohio sportsbooks will open for business on the first day of 2023. DraftKings' New Year's launch immediately offers Ohioans many betting opportunities, like wagering on NFL Week 17's Browns-Commanders and Bills-Bengals matchups. However, the site is giving eligible users a free $200 bonus for those games through our pre-registration links while also qualifying them for the site's no-brainer welcome offer on launch day.
Pre-register with our DraftKings Ohio promo code here and lock in a $200 free-bet bonus before New Year's Day.
Score $200 in Free Bets with DraftKings Ohio Promo Code
The current DraftKings Ohio promo code has been live for well over a month, preparing Buckeye State bettors for January 1. Given the sheer amount of promotions and odds boosts new players will have in store next year, DK wants users to take all of them on with $200 in site credit.
The entire pre-registration process takes five minutes or less. Start by clicking our promo links, then add all necessary sign-up information. Once you've created an account, you won't have to open DraftKings again until New Year's Day. But when you do, you'll see $200 in free bets to apply however you wish.
DraftKings' pre-registration promotion is different from its welcome offer. For instance, DK allowed Maryland customers to collect a $200 pre-reg bonus and a no-brainer "Bet $5, Get $200" deal on launch day. While Ohio's welcome offer is still TBD, the signs point to an obvious, must-have deal in addition to the pre-registration reward.
DraftKings Ohio Promo Code: Pre-Registration Now Open
As we move closer to 2023 with each passing day, here's how eligible Ohio customers can celebrate DraftKings' January 1 arrival with $200 in free bets:
Click here to open the pre-registration landing page. Our links activate the DraftKings Ohio promo code on your behalf.
Confirm your playing area through a quick geolocation check and create your account.
Download the DraftKings Sportsbook mobile app.
Open DraftKings on January 1, 2023.
Earn $200 in free bets along with DraftKings' TBD welcome offer.
The most crucial step is ensuring you're in Ohio for pre-registration and launch day. Our DraftKings Ohio promo code only works for new users in the Buckeye State.
Epic Time for Ohio Sports
Ohio enters the sports gambling world near the end of football season, but you can argue that the timing couldn't have been better.
The Browns and Bengals have huge matchups in Week 17, with Cleveland facing the Commanders on New Year's Day and Cincinnati hosting the Bills on January 2. While the Browns' playoff chances feel like a longshot, the Bengals could have a chance to clinch the AFC North against a fellow Super Bowl contender.
Meanwhile, all eyes will be on the Buckeyes. Ohio State plays Georgia in the College Football Playoff on December 31. If the Buckeyes can beat the defending champions, they'll face Michigan or TCU in the national championship on January 9.
Click here to trigger our DraftKings Ohio promo code and receive $200 in free bets once DraftKings opens its doors in Ohio on New Year's Day.
Filed to: