News and notes from Mike Woodson's radio show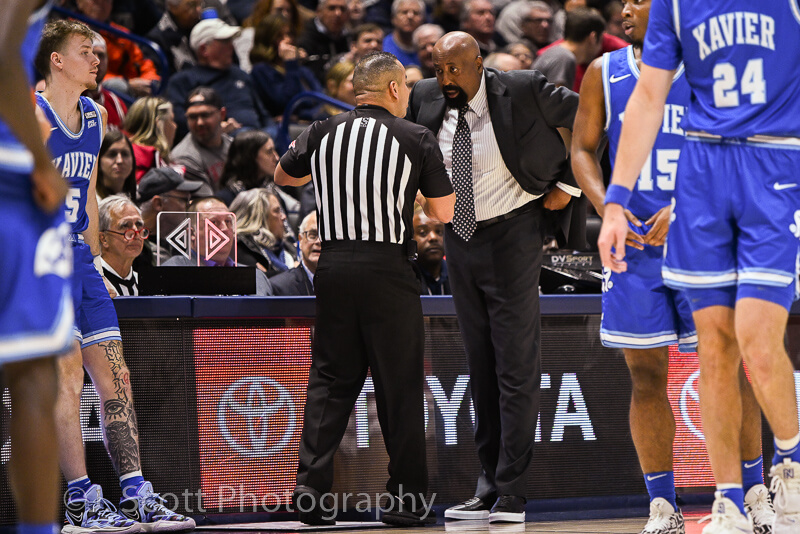 This week's "Inside Indiana Basketball with Mike Woodson" addressed the highs and lows of Indiana basketball, following a win over UNC on Wednesday and a disappointing loss to Rutgers on Saturday.
• Woodson said UNC's game was a breakout performance for Jalen Hood-Schifino. Hood-Schifino finished the night with a career-high 14 points alongside six rebounds in 36 minutes played.
• Woodson on Hood-Schifino: "It couldn't have happened to a better person. The guy works his butt off in the gym, in practice… I'm not surprised. The work that he's put in, it paid off that particular day."
• Woodson said Trey Galloway gave the team a "big lift" on both ends of the floor against UNC. Galloway scored 11 points and played for 23 minutes in what Woodson said was "the game of a lifetime".
• Woodson on Galloway: "Just the fact that he plays hard eliminates a lot of things from a mistake standpoint. He guards the best player, the best scorer on the opposing teams… I'm very pleased to have him back. We've just got to keep him healthy."
• Woodson on Indiana's 63-48 loss to Rutgers: "We've got to figure out, when we get teams like Rutgers who press us up the floor, who play half-court zone, who changes things up, that we're able to adjust."
• Hood-Schifino sat out of Saturday's game against Rutgers due to lower back spasms. Woodson on Hood-Schifino's absence: "Not having another ball-handler, a legit ball-handler, kind of hurt us a little bit."
• Woodson said Indiana's offense has opened up this year compared to last year due to more players taking shots from beyond the arc.
• Woodson: "I thought our defense was solid in the Rutgers game… but we couldn't muster up any offense from the three-point line… we just didn't handle the zone and the press correctly. We were just off-balance."
• Woodson harped on the fact that Indiana needed to be better at rebounding against Rutgers.
• Woodson said Rutgers simply "out-toughed" Indiana and that led to more second-chance opportunities for the Scarlet Knights. He said it was unacceptable and "kind of embarrassing".
• Woodson said practice following the game against Rutgers was focused on teaching and reviewing where Indiana made mistakes, as well as rebounding drills.
• Woodson on Miller Kopp's 21-point game against Rutgers: "He was the bright spot in our last game. I just hope he continues to grow because that's going to be huge for us."
• Woodson said more players must step up ball handling beyond Xavier Johnson when Hood-Schifino isn't on the floor.
• Woodson on Nebraska: "They're a different ball club this season… we gotta come ready to commit for 40 minutes because they're playing extremely well."
• Woodson said he has been impressed by a host of Nebraska players, including Sam Griesel. Griesel posted a double-double against Creighton Sunday night with 18 points and 12 rebounds.
• Woodson emphasized the need to win games at home in order to have a successful season. "If you're thinking about trying to win a Big Ten Title, you've got to win at home."
• Woodson said Hood-Schifino is day-to-day and Logan Duncomb is still "under the weather".
• Woodson said he needs more out of Tamar Bates, Jordan Geronimo and Galloway in future games, especially with Hood-Schifino out. Woodson also said CJ Gunn and Kaleb Banks could see more minutes on the floor.
Filed to: Mike Woodson