Caesars Promo Code: Claim $1,250 First Bet for Colts-Cowboys SNF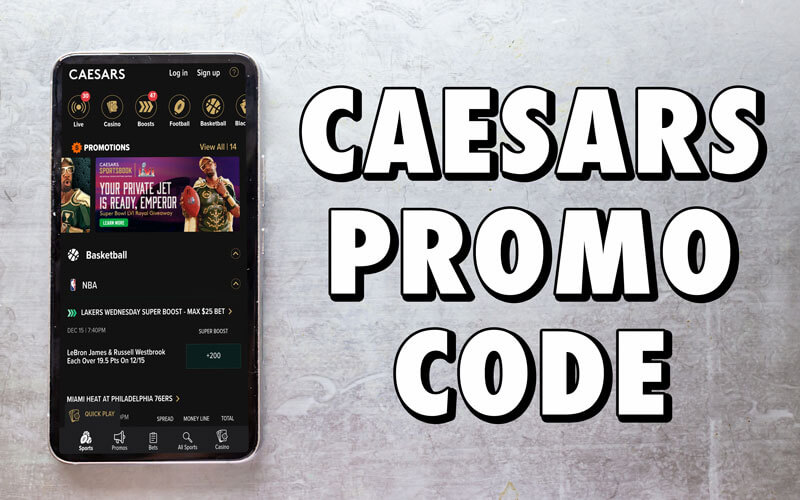 While it's true that Colts-Cowboys isn't exactly game of the week material, the latest Caesars promo code (get it here) will supply some extra juice for this Sunday Night Football NFL Week 13 matchup.
To lock in this special offer, click here and use Caesars promo code HOOSIERFULL. After that, establish your account and your first bet will be insured up to $1,250.
AT&T Stadium in Arlington, Texas will be the scene of the NFL Week 13 Sunday Night Football game. The Cowboys have fashioned an 8-3 record behind a suffocating defense, and they are 5-1 at home. It is a tough matchup for the 4-7-1 Indianapolis Colts, but anything can happen in the NFL. From a betting standpoint, with this promotion, you can make a strong move on tonight's game with no worries.
Click here and use Caesars promo code HOOSIERFULL to get your insured initial wager.
Caesars Promo Code Offer: Colts vs. Cowboys SNF
The setup for this Sunday Night Football matchup isn't exactly ideal for a prime time viewing audience. The Colts had a temporary revival in Jeff Saturday's first game, but they have since lost two games and find themselves almost all but eliminated from postseason contention. Meanwhile, the Cowboys are rolling along and looking to stay within striking distance of the Eagles in the NFC East.
Still, given the Indiana betting market is live and the Cowboys are a massive draw, this game figures to be heavily bet, and Caesars Sportsbook provides one of the best overall bonuses for it.
These are the key takeaways. Most importantly, this promotion is for all players, regardless of your budget level. Yes, you can bet as much as $1,250 and the wager will be insured. At the same time, you are not required to go this high with your initial bet. You are free to bet $20, $50, or any other amount up to the maximum. Secondly, the promotion is not limited to the Sunday Night Football game. You can place the insured wager on any sporting event on the betting menu.
In addition, you have options with regard to the betting market you enter. This gives you the ability to look into all the different possibilities before you make your wager. On one level, this is no different than any other bet. You lay down your own money, and you are paid in cash after the game settles if you win. However, there is a major difference if you lose. Under those circumstances, you get a free bet that is equal to the amount of your original wager.
Rewards and other incentives
There is another component that will provide long-term value. Every time you make a bet, you earn Caesars Reward Credits. When they accumulate sufficiently, they can be exchanged for resort hotel experiences, show tickets, comped meals, free bets, and other premiums. This promotion provides 1,000 Caesars Reward Credits, so you have something substantial to build on.
As you are accumulating these Reward Credits, you also receive Tier Credits. There are different levels, and the benefits get better as you reach higher heights. This promotion will get you started with 1,000 Caesars Tier Credits as well.
Trigger the Caesars Promo Code
First, click here or one of the others on this page to reach the registration page.
Then, provide your name, date of birth, and other basic information to establish your account.
Thirdly, if you don't already have it, take a moment to download the mobile app.
Fourthly, decide how much you are going to bet and make a corresponding deposit.
After that, bet as much is $1,250 on any sporting event, and the wager will be fully insured.
Click here and use Caesars promo code HOOSIERFULL to get your insured bet and the Caesars Rewards bundle.
Filed to: