Homefield's Black Friday sale begins today, save 20% site wide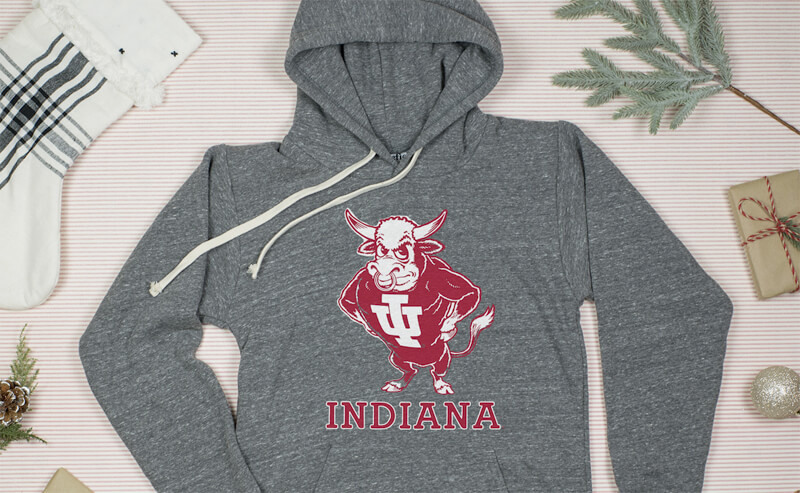 The holiday shopping season is here and Homefield is kicking things off today with its biggest sale of 2022.
Beginning today, you can save 20% off the entire Homefield collection with the promo code BLACKFRIDAY.
This is the biggest discount Homefield will offer this year.
We strongly encourage shopping this sale now as popular designs could sell out. By taking advantage of this offer now, you'll also ensure plenty of time to receive your order for the holiday season.
Homefield was founded by an Indiana graduate and is based in Indianapolis. Homefield studies your school's history, traditions and legacies to create its unique, premium apparel.
You can check out Homefield's Indiana collection at this link.
Our favorite items include the Vintage IU Hoosiers Bison Mascot Hoodie, the Retro IU Drop Shadow Hoodie and the IU Script Hoodie.
Even if you're not in the market for IU apparel, Homefield has something for everyone.
New to Homefield are its core collection joggers, which are soft, simple and slim-fit for everyday wear.
Save 20% with Homefield's Black Friday sale now through Monday, November 27 with promo code BLACKFRIDAY.