What to Expect: Morehead State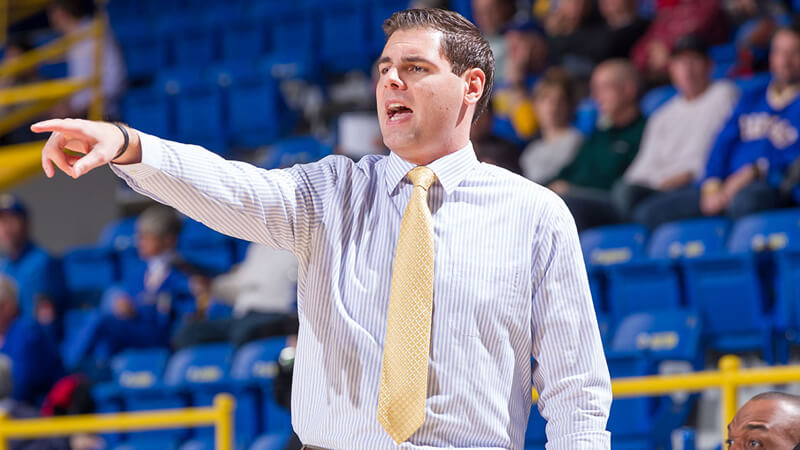 Indiana opens season two of the Mike Woodson era tonight in Bloomington against Morehead State. The season opener will tip at 7 p.m. ET on B1G+ with Griffin Epstein, Jack Edwards and Audrey Hausberger on the call.
The 123rd season of Indiana men's basketball tips off tonight in Bloomington.
The Hoosiers will begin the season ranked No. 13 in the Associated Press top 25 poll. Expectations are sky-high. The roster has the pieces to compete in a Big Ten that isn't as formidable on paper.
But questions remain about this Indiana team.
Indiana made the NCAA tournament last season but was just able to squeak in. It finished with a losing record in Big Ten play. The roster's most glaring issue, shooting, will remain an open question until the meat of the schedule arrives.
The Big Ten lost a lot of talent in the offseason which made Indiana the safe pick in the preseason projections. The Hoosiers return a lot of production and added two impact freshmen in Jalen Hood-Schifino and Malik Reneau.
The reality, however, is that the conference race is wide open. Indiana was dealt one of the league's toughest schedules. And most of the Big Ten doesn't fear the Hoosiers because they've beaten them regularly in years past. If preseason expectations are to be met, Indiana will have to earn it over a tough 31-game regular season schedule.
"Let's go play the games," Woodson said at media day in late September. "And see what happens."
MEET THE EAGLES
Preston Spradlin begins his 7th season at the helm of Ohio Valley Conference member Morehead State. The Eagles have been to the NCAA tournament once under Spradlin back in 2021. Morehead State went 23-11 last season and advanced to the OVC tournament championship game.
But significant roster turnover presents a significant challenge for Spradlin this season. Morehead State's best player last season, Johni Broome, is now at Auburn. Two other starters, Ta'lon Cooper (Minnesota) and Skyelar Potter (Jacksonville State), also transferred. In total, Morehead State lost three double-figure scorers and another who averaged 9.1 points either to transfer or graduation.
Spradlin went into the transfer portal to attempt to fill the holes. And in some cases, he thought outside the box and dipped into the NAIA ranks to find talent.
In the post, Morehead State is expected to start 6-foot-10 Alex Gross, a transfer from Olivet Nazarene. Gross was an All-American at the NAIA school and averaged 23.8 points and 14.5 rebounds. His first assignment at the Division I level will be going up against Trayce Jackson Davis. Gross is from Hope, Indiana.
The Eagles will likely go small around Gross with several transfer guards and newcomers.
Illinois State transfer Mark Freeman began his career at Tennessee State before playing last season for the Redbirds. The 5-foot-11 guard shot 37.3 percent on 3s last season. Freeman was named preseason first team All-OVC.
Another transfer, Jordan Lathon from Milwaukee, is also at his third school. Lathon started out at UTEP before transferring to Milwaukee and now to Morehead State. The 6-foot-4 guard averaged 7.5 points, 5.3 rebounds and 2.7 assists last season.
Returnee Jake Wolfe, a 6-foot-5 guard, averaged 5.8 points last season and shot 61.9 percent on 3s last season in conference play (21 attempts).
Branden Maughmer arrives at Morehead from Division II Cedarville University. He averaged 16.6 points and six rebounds last season. Maughmer started on Cedarville's national championship team back in 2019 and developed into an All-American at the DII level.
A few other names to know for the Eagles are Kahlil Thomas, a transfer from UMass Lowell, Jalen Hawkins, a transfer from Norfolk State and returnees LJ Bryan and Tucson Redding. 
THOUGHTS ON THE MATCHUP
While it's easy to project what Indiana will look like after two exhibition games with a roster that returns a lot of production, there's little that is known about Morehead State.
The Eagles didn't play a public exhibition game, but did schedule a pair of secret scrimmages against Lipscomb and Miami (OH), according to Jeff Goodman.
KenPom is projecting Morehead State to play at a deliberate pace, placing the Eagles at 308 at adjusted tempo in the preseason. Given all of the newcomers on the roster, it will likely take time for Spradlin to figure out his rotation.
Morehead State has scheduled aggressively in the non-conference with games at Indiana, West Virginia, Vanderbilt and Marshall and a home game against Bellarmine, a formidable Atlantic Sun program.
WHAT IT COMES DOWN TO
The KenPom projection is Indiana by 22, with a 98 percent chance of victory for the Hoosiers. The Sagarin projection is Indiana by 19.
At the various sportsbooks, Indiana is a 21.5-point favorite at FanDuel, 22-point favorite at Caesars, 21.5-point favorite at BetMGM and a 22.5-point favorite at DraftKings.
This is one of seven "guarantee" games on Indiana's non-conference schedule that also includes Bethune-Cookman, Miami (OH), Little Rock, Jackson State, Elon and Kennesaw State.
In terms of preseason KenPom ranking, Morehead State is the second toughest of the seven "guarantee" opponents. The Eagles are ranked No. 223 nationally by Pomeroy.
Tonight should be a comfortable win for Indiana as it has a decided talent advantage and has more size at every position.
Photo credit: Morehead State Athletics
Filed to: Morehead State Eagles