Indiana ranked No. 11 in initial Sagarin ratings, third highest among Big Ten teams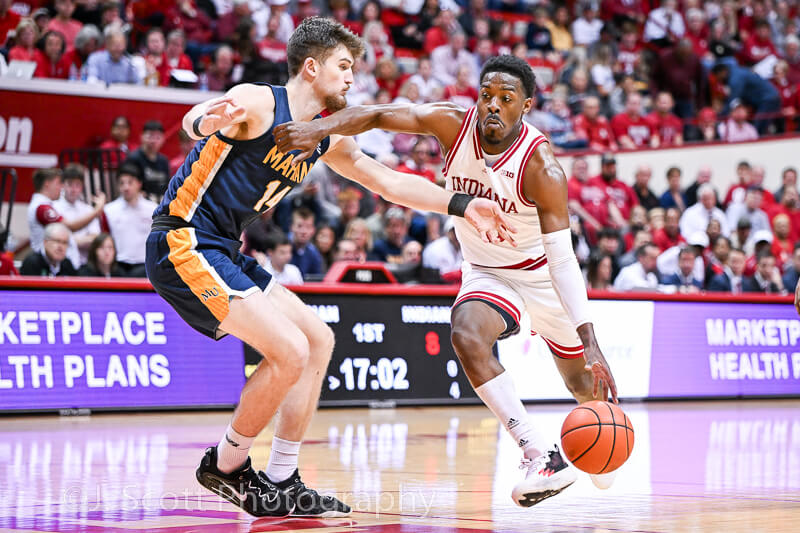 The Sagarin ratings are out for the 2022-23 season and Indiana will begin the season ranked in the top 15 nationally.
IU is No. 11 in Sagarin's ratings, which is the third-highest rating for a Big Ten team.
The rest of the Big Ten is ranked as follows:
Michigan (No. 8)
Illinois (No. 9)
Purdue (No. 13)
Michigan State (No. 16)
Ohio State (No. 20)
Iowa (No. 22)
Wisconsin (No. 32)
Maryland (No. 38)
Rutgers (No. 41)
Penn State (No. 51)
Minnesota (No. 66)
Northwestern (No. 71)
Nebraska (No. 90)
The top-ranked non-conference opponents on Indiana's schedule, according to the Sagarin ratings, are Kansas (No. 3), North Carolina (No. 7), Arizona (No. 19) and Xavier (No. 29).
The full Sagarin ratings are available here.
Indiana opens the regular season on Monday, November 7 at Assembly Hall against Morehead State.
Filed to: 2022-23 Big Ten preview, Sagarin Ratings