FanDuel Promo Code: $1K No-Sweat Bet Raises the Stakes for NCAAF, NFL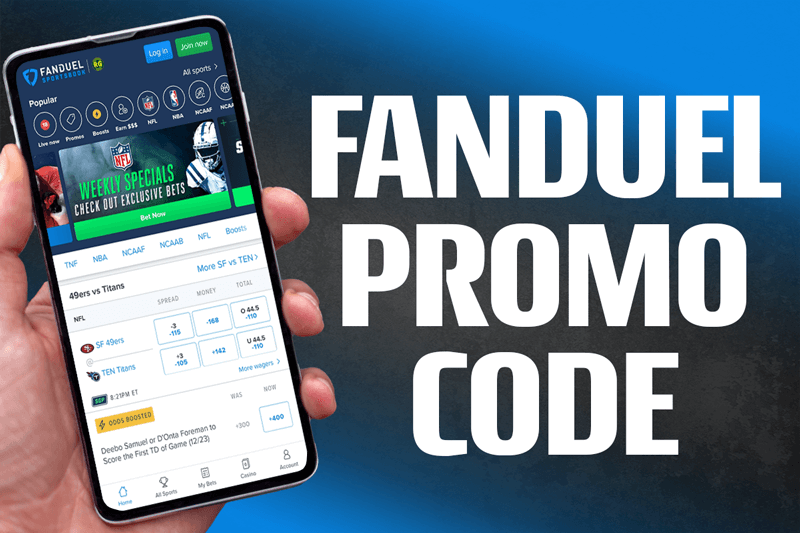 There are some sensational betting opportunities this weekend, and our FanDuel promo code provides an edge with a $1K no-sweat bet.
This FanDuel promo code offer delivers $1,000 in first bet insurance. In other words, you have no worries, because you get a refund in free bets if you lose the wager.
Georgia, Alabama, Ohio State, and Michigan are the top four teams, and they all play unranked opponents. However, #5 Clemson may have a battle on their hands when they visit #21 Wake Forest. The Saturday games go on until late into the night, and NFL action will take center stage on Sunday. Under this promotion, a wager on any game will be a no-sweat bet, and all pre-game bet types are included.
Click here to trigger the FanDuel promo code that will lock-in $1,000 of initial wager insurance.
FanDuel Promo Code Run-Through
Here's what you need to know about this offer. First, it is reserved for new FanDuel Sportsbook players. Secondly, we have been focusing on football to this point, but the promotion extends to all sporting events. Thirdly, you can bet as much as $1,000, but this is not required. A smaller wager will also be a no-sweat bet.
If you win the promotional wager, you will be paid in cash after the game is in the books. That money is yours, and you can do whatever you want to do with it. At that point, the promotion will be in the rearview mirror. However, if you do not connect, your betting credit refund will be deposited into your account.
This promotion is live in Indiana, Michigan, Iowa, Illinois, Wyoming, Kansas, Colorado, Arizona, Louisiana, Virginia, West Virginia, New Jersey, New York, Connecticut, and the Pennsylvania sports betting market.
Activate the FanDuel Promo Code
Before anything else, click this link or another link on this page. As a result, the code will be enabled, and you will be eligible when you reach the landing page.
After that, follow the prompts to set up your account.
Then, grab the app so you can bet from anywhere sports betting is legal. Plus, you will not be shut out when the in-app only promotions are rolled out.
Finally, make a deposit using one of several approved methods and place your no-sweat bet.
Bet and Get Offers for College and NFL Football
You will receive ongoing bonus offers for established players after you make your first bet. There can be bet insurance offers, free bet bonuses, and other limited time promotions. They will come your way throughout the year, but football season is the best time for these specials.
For example, there are a couple of offers on the table this weekend. Today, you can take advantage of the college football parlay bet and get opportunity. After you opt in, you play a $20+ parlay or same game parlay with at least 4 legs. Win or lose, you get a $10 bonus in free bets.
There is a similar offer for tomorrow's NFL games. With this one, you have to make a same game parlay wager with a minimum of 4 legs. Regardless of the outcome, you will get a bonus equal to the amount of the bet up to $10.
Click this link to use the FanDuel promo code to get your $1,000 no-sweat bet.
Filed to: