Caesars Sportsbook Promo Code: Go All-In on Saturday CFB Action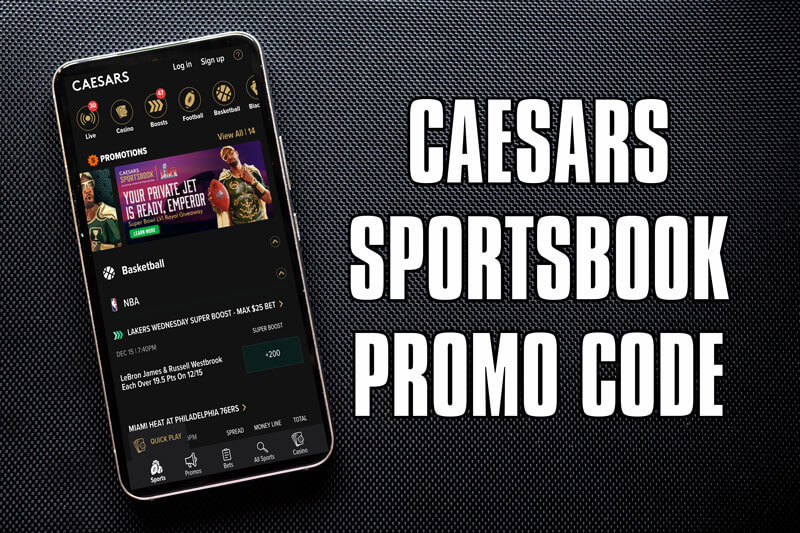 If football betting is on your agenda, the Caesars Sportsbook promo code (get it here) will ease the pressure with a $1,250 bet on Caesars.
The Caesars Sportsbook promo code HOOSIERFULL provides $1,250 of first bet insurance. In other words, if you lose the initial wager, you get a free bet refund.
There are countless wagering opportunities on this busy college football Saturday. After the heavy daytime action, #23 Texas A&M will host #10 Arkansas in prime time. When that game is over, #13 Utah will take on Arizona State at Sun Devil Stadium. Sunday NFL action will follow, so this is the ideal time to have an insured bet in your pocket.
Click here and use Caesars Sportsbook promo code HOOSIERFULL to get a $1,250 bet on Caesars.
Caesars Sportsbook Promo Code Lowdown
Let's drill down to examine this offer closely. Most importantly, it is reserved for first-time users only. Secondly, you are not required to make a four-figure wager to comply with the terms. Any bet will be insured under the promotion as long as it does not exceed $1,250. The idea is to win the bet and rake in the profit. However, if you come up short, there are no worries. You get a betting credit refund that is equal to the amount of your bet.
With regard to the type of wager that you make, there are few restrictions. All pre-game markets are included, so you have many options. In addition, you do not have to place your wager on a college or NFL football game. You can make a move on a baseball game or another sporting event, and it will be a no-sweat bet.
To sweeten the pot, there is an additional component to complete the "Full Caesar" promotion for new players. You also get 1,000 Caesars Reward Credits along with another 1000 Tier Credits. The Reward Credits can be redeemed for free hotel stays, event tickets, and other premiums. As your balance grows, you reach different Caesars Tier levels, and the benefits improve as you reach higher heights.
Unlock the Caesars Sportsbook Promo Code
Here's what you do to get your no-sweat bet:
First, click one of the activation links, like here, on this page to reach the corresponding landing page.
Then, follow the prompts to set up your account and use Caesars Sportsbook promo code HOOSIERFULL.
After that, grab your phone and download the app. You will have a sportsbook in your pocket at all times, and you will have access to the in-app promotions.
Finally, make a deposit and place a bet on Caesars up to $1,250.
Profits for the People
Your account will continue to pay dividends after you accept your welcome bonus. You can build on your newly acquired Caesars Credits, and there are ongoing promotions for existing users.
For example, you will often see Profits for the People payout boosts for winning bets. Plus, there are boosted odds on many different winnable propositions and parlays each and every day.
Click right here and use Caesars Sportsbook promo code HOOSIERFULL to lock in the Full Caesar package for new users. Going forward, you will be able to take advantage of a steady stream of special offers for established players.
Filed to: