Caesars Indiana Promo Code: $1,250 Bet on Caesars, Additional Rewards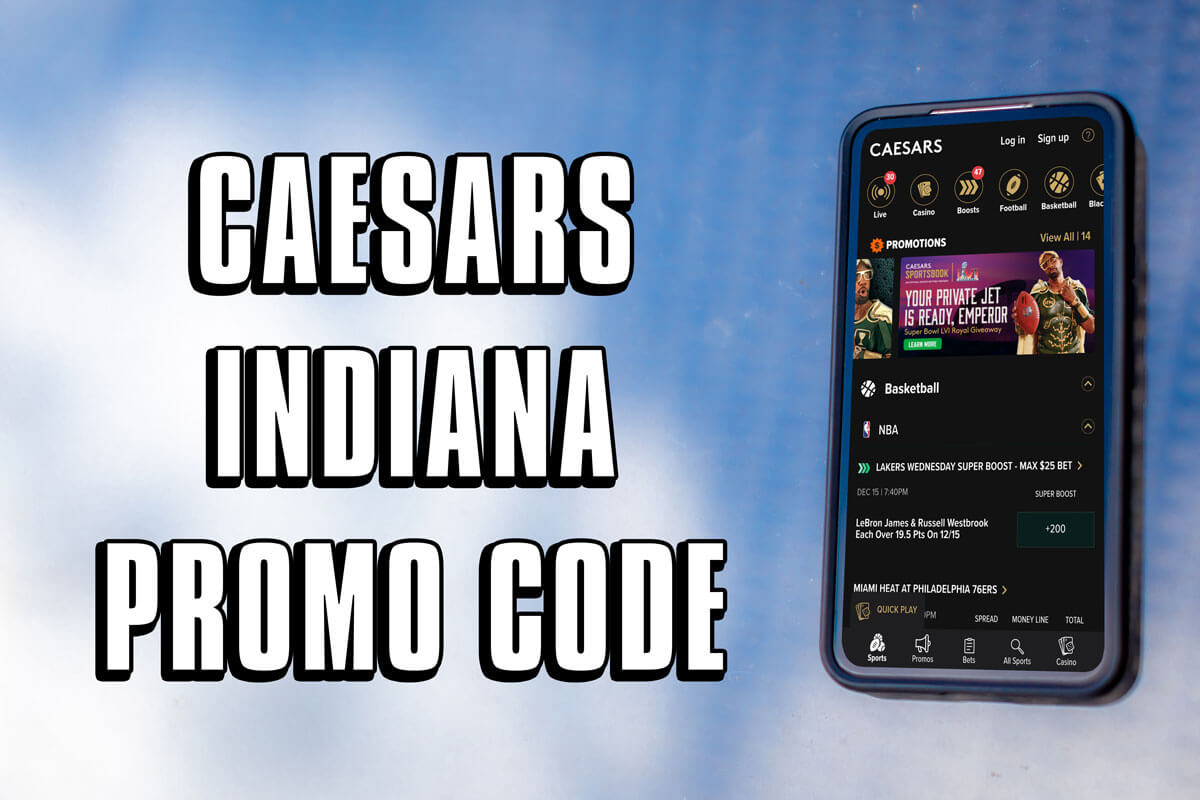 Our Caesars Indiana promo code will lock in a $1,250 insured bet ahead of a packed sports weekend.
Use Caesars Indiana promo code HOOSIERFULL and you will get a free bet refund up to $1,250 if you lose. This is part of the "Full Caesar" promotion package that is available to first-time users.
This is going to be one of the best sports betting weekends of the year. It starts tonight with three college football games including the nationally televised game between Virginia and Syracuse. There is an epic slate tomorrow, and that's just the appetizer before NFL Sunday. Meanwhile, the baseball playoff races have become sprints to the finish line. This promotion applies to all sporting events, so you have countless options over the next couple of days.
Click here and use Caesars Indiana promo code HOOSIERFULL to get your $1,250 bet on Caesars with an added sweetener.
Caesars Indiana Promo Code Unlocks Huge Bet
There are a few key points to this new user promo. First, this is a welcome offer, so it is reserved for first-time users only. Secondly, this is the largest insured bet offer in the industry by a significant margin. The ideal outcome is a winning bet, but all is not lost if you come up short. You get the money back in wagering credit, so you have a second chance on the house.
On top of the bet on Caesars, there is another component to the Full Caesar offer. When you make bets, you accumulate Caesars Reward Credits. They can be redeemed for a host of sweet premiums, like gaming resort experiences, free play, and comped meals. As you pile up the Reward Credits, you also receive cumulative Tier Credits that lead to ascending status levels. Under the terms of this promo, you receive 1,000 Tier Credits and an additional 1,000 Reward Credits.
Trigger the Caesars Indiana Promo Code
Before you do anything else, click here or any other link on this page to reach the promotion landing page. After you arrive, make sure that Caesars Indiana promo code HOOSIERFULL is entered.
Then, follow the prompts to set up your account. You will provide basic personal information, and the state requires a quick automated geolocation verification.
Thirdly, download the app so you can bet from anywhere sports gaming is legal. If you already have the app, make sure that the promo code is enabled so you get the bonus.
After that, it is time to get down to business. Make a deposit and place a bet up to $1,250 in any market. If you lose, the insurance will kick in, and you will get the money back in wagering credit.
Odds Boosts and Profits for the People
When you are betting on sports, you need every edge you can get. The odds are key, and this sportsbook is known for their odds boosts for select parlays and propositions. For example, there are more than 70 of them today, and the number will be higher over the weekend. In addition, the frequent Profits for the People promotions provide significant profit boosts.
Click right here and use Caesars Indiana promo code HOOSIERFULL to release the Full Caesar introductory bonus package.
Filed to: