Report: Xavier Johnson pleads guilty to reckless driving charge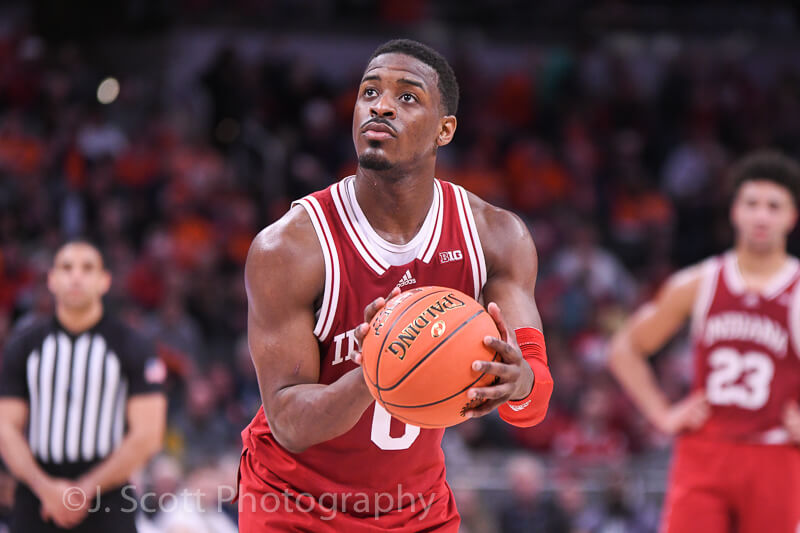 Xavier Johnson's arrest in early April for reckless driving and resisting law enforcement was resolved in court on Tuesday, according to Dustin Dopirak of The Herald-Times.
Per Dopirak, "Johnson pled guilty this morning to reckless driving, a Class C misdemeanor, and will receive a 60-day suspended sentence, 360 days of unsupervised probation and 50 hours of community service. The felony charge of resisting law enforcement with a vehicle was dismissed."
According to court records, Johnson was represented by attorney Joseph Lozano. He was also ordered to pay court costs of $185.50.
Johnson was arrested for reckless driving and resisting law enforcement early in the morning on Sunday, April 3.
Following the arrest, Indiana released the following statement: "Indiana University Athletics and the men's basketball program are aware of the charges involving Xavier Johnson. IU Athletics will continue to gather facts, cooperate with and monitor the legal process, and take further action as the evolving situation warrants."
Mike Woodson has not commented publicly on Johnson's arrest.
Super locked in now. No more distractions…

— Xavier Johnson "X" (@XavierJ0hnson) August 23, 2022
Johnson, who is entering his fifth season of college basketball and second at IU, averaged 12.1 points, 3.8 rebounds and 5.1 assists for the Hoosiers last season.
Filed to: Xavier Johnson