2022-23 Non-conference opponent preview: Xavier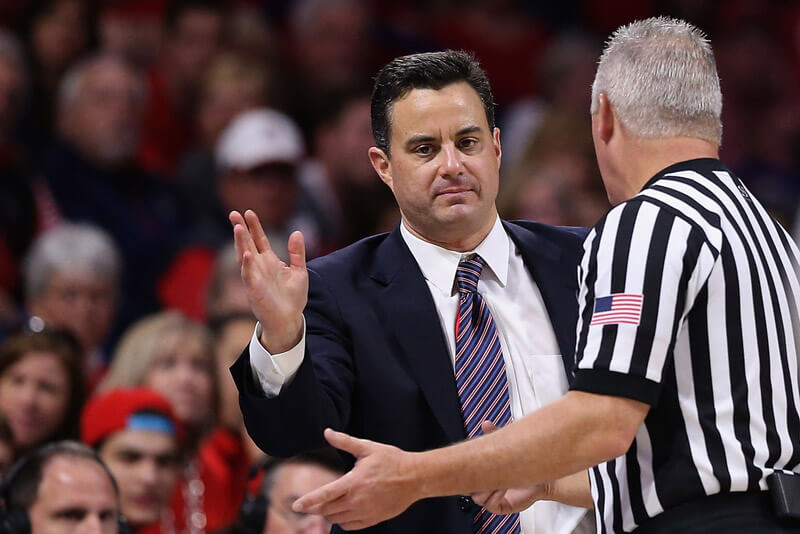 Indiana's 2022-23 non-conference schedule was finalized on July 1 and Inside the Hall will have a team-by-team look at all 11 opponents. Today: Xavier.
Indiana will participate in the annual Gavitt Games between the Big Ten and Big East for the fifth time this upcoming season. This go around the Hoosiers will be taking a trip down to Cincinnati to take on the reigning NIT champions the Xavier Musketeers on Friday, Nov. 18.
Despite their close proximity to one another, the two programs have only met five times. Most recently, it was an 80-65 win for the then Sean Miller coached Musketeers in the Chicago Invitational over Thanksgiving break in 2007. A struggling Eric Gordon still led the Hoosiers in scoring with 20 points, 12 of which came from the foul line.
Xavier enters the 2022-23 season with the largest question mark surrounding its head coach. In March, Xavier, a program who hasn't made the big dance since Chris Mack left for Louisville in 2018, fired head coach Travis Steele and hired Sean Miller, former Xavier and Arizona head coach.
Miller has been under the microscope from media and the NCAA in recent years.  The NCAA held an investigation into alleged corruption, specifically regarding an alleged offer in cash from Miller to the No. 1 overall 2018 NBA Draft pick Deandre Ayton to play college basketball at Arizona. Miller, who denied all allegations, continued to be head coach at Arizona until he was fired in April 2021.
Now, Miller, who could still face a suspension, has a second chance to rebuild the Xavier program in his second stint with the program.
The Musketeers roster itself won't need a lot of rebuilding. Xavier is coming off an NIT championship and is projected to be ranked 21st in the country according to Bart Torvik. In ESPN's Way-Too-Early top 25, Xavier was "next in line" to be placed in the top 25.
Last season, Xavier looked like a lock to earn an at-large bid heading into February, but lost seven of its last nine in the regular season. An overtime loss to Butler in the Big East tournament sealed Xavier's fate as an NIT team.
Xavier is returning All-Big East 7-footer and its leading scorer (13.4 ppg), Jack Nunge. Nunge started his career at Iowa before transferring and has become a double-double threat no matter the opponent. Nunge was ranked 18th nationally in offense rating last season according to Kenpom. His ability to stretch the floor makes him really difficult for other bigs to guard him out on the perimeter. Nunge shot 36 percent from beyond the arc last season.
Indiana could have a tough time defensively if Nunge is hitting from beyond the arc and can spread the floor. Despite being much smaller than Nunge, Indiana's Race Thompson and Trayce Jackson-Davis haven't proven themselves to be above-average perimeter defenders. This game could be won from Indiana's ability to switch on screens and defend multiple positions.
At the guard spot, the Musketeers lose Indianapolis native Paul Scruggs who suffered a devastating torn ACL in an NIT game against Florida. Scruggs finished his fifth season at Xavier second on the team in scoring (12 ppg) and leading the team in assists (4.1 apg).
To fill the void at point guard, Sean Miller added Souley Boum, a 6-foot-3 grad transfer from UTEP. Boum was named All C-USA second team after a stellar 2021-22 campaign where he averaged 19.8 points while shooting 36.8 percent on 3s. He's not the facilitator Scruggs was, but his ability to score should open more opportunities for guys like Jack Nunge and Colby Jones.
Rising junior Colby Jones, who was named the NIT's most outstanding player, looks to step up into a larger role. Jones averaged 14.8 points in the NIT  and scored a career-high 21 points in the championship game win over Texas A&M. Jones' ability to use his size to grab rebounds and guard multiple positions makes him a valuable asset. The next step for Jones is to expand his game to the perimeter. Last season the 6-foot-6 forward shot a measly 26 percent from deep with 17 makes on 64 attempts.
Zach Freemantle, a 6-foot-9 forward, also returns after finishing as the team's fourth leading scorer last season. Freemantle averaged 10.4 points last season and 12.6 points in the NIT. Former Indiana forward Jerome Hunter, who started 17 of the team's 35 games last season, could also figure into the Musketeer rotation. Fifth-year senior Adam Kunkel, who made almost 35 percent of his 3s in Big East play, returns in the backcourt as does junior KyKy Tandy who played in just five games last season due to injuries.
It's always difficult to project a roster and a rotation after a coaching change, but Xavier looks ready to put themselves back in the NCAA tournament. Come Nov. 18, the Hoosiers could find themselves with an opportunity to add their first top-25 win of the season to their resume.
Filed to: Xavier Musketeers