2022-23 Non-conference opponent preview: Bethune-Cookman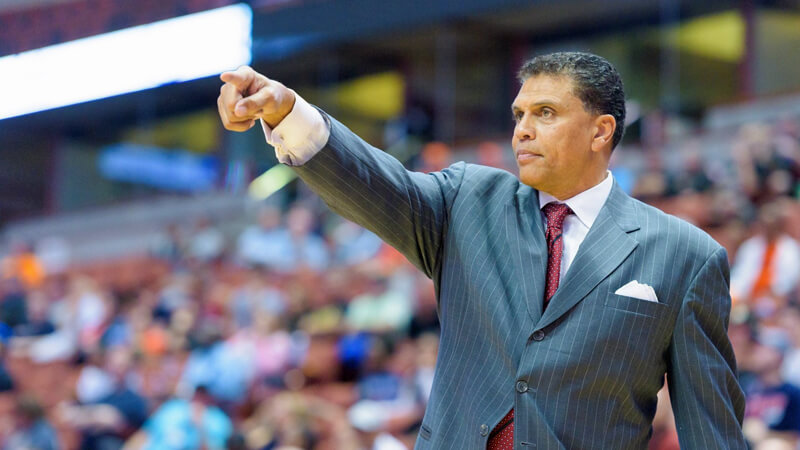 Indiana's 2022-23 non-conference schedule was finalized on July 1 and Inside the Hall will have a team-by-team look at all 11 opponents. Today: Bethune-Cookman.
Daytona Beach's Bethune-Cookman was announced to be Indiana's second non-conference opponent on July 1. The Wildcats will visit Simon Skjodt Assembly Hall on Nov. 10 and it will be the first time the schools have met.
Bethune-Cookman is a program that in its 41 seasons has never made the NCAA tournament and is coming off a rough 2021-22 campaign. The Wildcats finished last season 9-21 overall and 7-11 in Southwestern Athletic Conference play.
The Wildcats are led by second-year head coach and former NBA All-Star Reggie Theus. Theus also has NBA coaching experience as he was the head coach of the Sacramento Kings from 2007-08 and a Minnesota Timberwolves assistant after that. He and Mike Woodson were NBA teammates on the Kings.
Theus is looking to get the Wildcats on track and give them a chance to compete in their second year as a part of the SWAC, which has been dominated by Texas Southern and Prairie View. The SWAC is certainly a one-bid conference as of now but they say a conference is only as strong as its weakest team.
"Becoming part of the family and culture of such a respected HBCU is the chance of a lifetime. I am eager to share my professional sports experiences to take the Wildcats even further," Theus said when hired. "I look forward to every moment of this new role."
The Wildcats' leading scorer and three-point shooter, Joe French, announced on May 31 that he will be returning to school after testing the NBA draft waters. The 6-foot-5 guard shot 44 percent from deep on 170 attempts last season as well as shooting 91 percent from the foul line. French averaged nearly 16 points per game last season.
Speedy and pesty point guard Marcus Garrett returns for his senior year. While not being the best outside shooter, he will run you up and down the court in transition and make the right pass. He's best when getting to the rim and using his athleticism. Defensively, he will challenge opposing point guards from the tip to the final buzzer.
Last season, Bethune-Cookman didn't have a player on the roster who was above 6-foot-9. This hindered them against power conference opponents and also looks to worsen next year as no player is currently listed above 6-foot-7 on Bart Torvik's projected roster.
Despite this, the Wildcats could have been considered at least average defensively with the usual highs and lows over the course of the season. As a team, they were best at turning teams over. The Wildcats turned teams over 20.4 percent of possessions, which was good enough to be 65th in the country. However, with a lack of size, the struggle to defend in the post and rebound remained a glaring issue.
As a team, the Wildcats shot 41 percent from the field and had a 19.8 percent turnover rate. That's not a combination that is conducive to success.
For a program that didn't play in the 2020-21 season due to the COVID-19 pandemic and is entering their second year in the SWAC, the Wildcats are in pretty good shape. Theus' squad will return their top two leading scorers in French and Garrett as they look for more contributions from returning players.
Heading into the 2022-23 season, Bart Torvik puts Bethune-Cookman as the No. 289 ranked team in the country. Last season the Wildcats finished No. 338. In just two seasons Reggie Theus' true impact on the program has yet to be completely seen. But when you keep your best players in school, something has to be going right.
Filed to: Bethune-Cookman Wildcats