2022-23 Non-conference opponent preview: Morehead State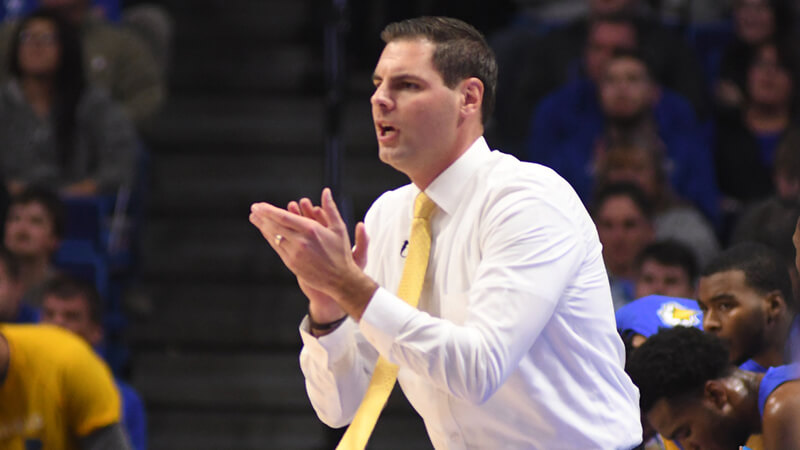 Indiana's 2022-23 non-conference schedule was finalized on July 1 and Inside the Hall will have a team-by-team look at all 11 opponents. First up: Morehead State.
Indiana men's basketball will begin its long-awaited and highly anticipated 2022-23 season against non-conference opponent Morehead State University on Monday, Nov. 7 at Simon Skjodt Assembly Hall. It will be the first time the two teams have met since 2015.
The Hoosiers and the Eagles have faced off five times, with the Hoosiers taking decisive wins in each game. In 2015, they won by a score of 92-59.
Morehead State has appeared in the NCAA tournament three times since 2009, most recently in 2021, where the team lost to No. 3 seed West Virginia University in the first round. The Eagles have also chalked up 23 wins and advanced to the Ohio Valley Conference championship in each of their two most recent seasons.
Head coach Preston Spradlin is entering his sixth season as head coach, and his 14th working with a Division 1 program. Spradlin is the second head coach in Eagles history to lead his team to back-to-back 20-win seasons, and has coached multiple players to OVC honors.
The Eagles enter the 2022-23 season without their top performer and 2020-21 OVC Freshman of the Year, Johni Broome. Broome transferred to Auburn after averaging 16.8 points and 10.5 rebounds per game in the 2021-22 season. Without him, Morehead State loses rim protection and a consistently reliable post player.
Guard Ta'Lon Cooper, who led the team in minutes and was fourth in scoring last season, transferred to Minnesota.
There is also a chance the Eagles will be without junior guard Skyelar Potter, who entered the transfer portal in April but has yet to announce his commitment to another school. Potter averaged 10.4 points and 5.1 rebounds per game.
Despite losing key players to the portal, Spradlin has had success picking up transfers, gaining Kalil Thomas and Mark Freeman, to name just a few incoming Eagles. Overall, the Morehead State roster will feature a total of five transfers this season.
Thomas, a 6-foot-5 guard from UMass-Lowell, averaged nine points and 4.1 rebounds last season and shot at a 45 percent clip. He dished out 53 assists, second-best on the team and was selected to the Basketball Hall of Fame showcase in 2021. With his size, Thomas is expected to add more versatility to the Eagles as a strong defensive wing.
Freeman, a point guard entering his senior season, gives Morehead State a leader among a team of newcomers of freshmen and transfers. While a transfer himself, Freeman has plenty of experiences to share, playing in both the Ohio Valley and Missouri Valley conferences. He most recently played with Illinois State and averaged 8.8 points, 3.5 assists and 2.6 rebounds per game.
Morehead State was one of the top defensive teams in the OVC last season and finished seventh in the NCAA for blocked shots per game with 5.8. Indiana finished 29th with 4.8 blocked shots per game.
With five transfers and five freshmen, Morehead State will look very different than it did last year. At least three of its top scorers will be gone, and the freshmen will be getting thrown into a hostile environment facing a team like Indiana for their first non-exhibition Division 1 basketball game.
But the goal of Spradlin and the Eagles seems fairly clear — maintain the defensive success they have had in recent years, and back it up with consistent scoring. Spradlin has described just about every transfer as being versatile and powerful on both ends of the floor, and the incoming freshmen are expected to show the same skills.
Newcomers worth noting include two freshmen in three-star guard Julian Norris and forward Reis Jones. Norris attended Link Academy his senior year, playing alongside some of the top recruits in the country. Jones, the son of former Maryland forward Tom Jones, stands at 6-foot-10 and knows it. He averaged 13 points, 10 rebounds and four blocks per game as a senior.
One of the biggest focuses for Indiana while playing Morehead State will likely be maintaining its own consistency on both ends of the floor. The game could come down to defense if Morehead State can continue its prowess on that end of the floor from last season.
History and current predictions point to Indiana as a clear favorite. Morehead State is ranked 237th nationally in Bart Torvik's preseason rankings, while Indiana sits at 12th. As the first official game of the season, this matchup will be an opportunity for both teams to find out how to best play together under the bright lights in Assembly Hall.
(Photo credit: Morehead State Athletics)
Filed to: Morehead State Eagles