Mike Woodson to speak at Huber's Orchard and Winery on Wednesday, May 25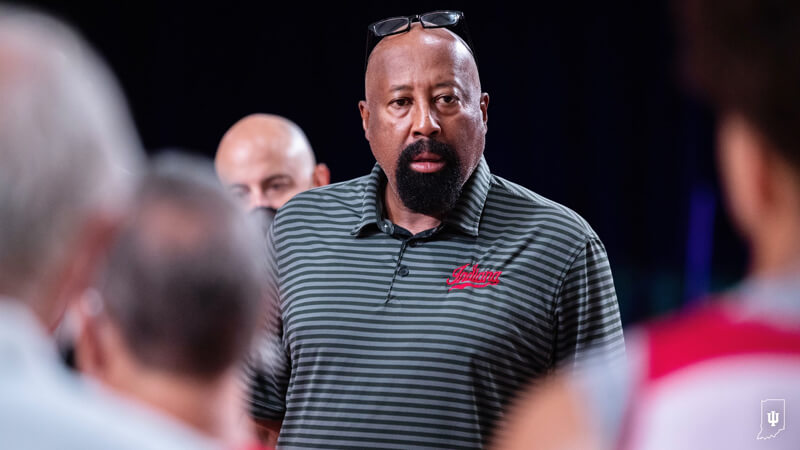 Second-year Indiana coach Mike Woodson will speak to Indiana fans in late May at Huber's Orchard and Winery in Borden, Indiana.
There should be plenty for Woodson to discuss on Wednesday, May 25, which is less than a week from the deadline for players to withdraw from the NBA draft and preserve their college eligibility.
The IU varsity club event at Huber's will return after a two-year hiatus due to the COVID-19 pandemic. The event will take place at Plantation Hall at Huber's Orchard and Winery, which is located at 19816 Huber Road in Borden.
Football coach Tom Allen and athletic director Scott Dolson will also speak and the voice of IU Athletics, Don Fischer, will emcee the event.
According to Les Wright of the Louisville/Southern Indiana IU Alumni Association, tickets can be reserved for $50 in advance and tables of 10 are also available for $1,000, which also includes priority seating.
Dinner will be served and it will be buffet style. Doors will open at 5:30 p.m. ET.
To purchase tickets, you can contact Wright at (812) 987-1513. It is expected that tickets will be available to purchase online beginning next week.
Filed to: Mike Woodson