News and notes from Mike Woodson's radio show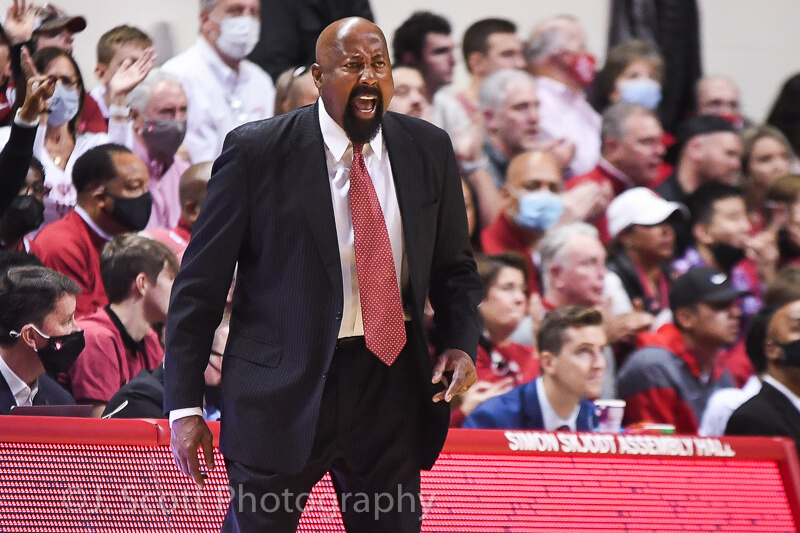 "Inside Indiana Basketball with Mike Woodson" returned Monday night as Woodson spoke with play-by-play announcer Don Fischer.
Woodson discussed Indiana's loss at Wisconsin, win over Merrimack and previewed the upcoming Crossroads Classic matchup with Notre Dame.
• Woodson on Indiana's start against Wisconsin: "I thought we got off to such a great start. In the first half, we did everything right on both ends of the floor."
• Woodson said he thought a turning point was at the end of the first half when Wisconsin went on a run. He said Xavier Johnson gave up a three-point play, then didn't run a play correctly out of a timeout, which led to another Wisconsin bucket. "That was a big momentum builder for them (Wisconsin)," Woodson said. "We didn't close the half out. I think it came back to bite us."
• On Indiana's collapse in the second half, Woodson said Indiana didn't do the little things like make free throws. "They made a run and we just couldn't make the plays that we made early," Woodson said. "We compounded everything."
• Woodson said the team was "down" after the loss, but "we have to learn as a group. Even as a coach I got to get them over the hump. When we have games like that, it's my job to instill confidence in them to make plays on both ends of the floor. That's what coaching is all about to me."
• Early in the game against Merrimack, Woodson said his team didn't get the ball inside as much as he would've liked. He said in the second half, Indiana did a better job of utilizing bigs and making plays, which is the key to beating the zone. "For the most part, I felt like we played a heck of a game," Woodson said.
• On Jordan Geronimo, Woodson said that it's obvious from a fundamental standpoint that he hasn't been playing basketball for a long time. Woodson said it's his job to help Geronimo improve in those areas. "He's a great athlete," Woodson said. "He goes and gets rebounds in traffic. He amazes me sometimes because he keeps going up and is sometimes able to come down and make smart plays with the basketball."
• Woodson said that Trey Galloway is "making great progress" and anticipates that he could be back playing "in the next three weeks." Woodson said that he doesn't expect Galloway to play any point guard when he does return to action.
• On freshman Logan Duncomb, who scored his first career points Sunday, Woodson said: "He played well. That's just a sign of the work he's put in at practice. He's got to get a little bit stronger… I like some of the things he can do for us."
• Woodson on how he views relationships with players: "I'm not always easy to deal with, that's part of coaching. But as long as players understand that I'm in their corner and I want nothing but the best for them, that's all that matters."
• If anything, Woodson says he always demands effort from his players and he feels like this team has done a great job embracing that. "If they give effort, that can sometimes overcome their deficiencies in some areas," Woodson said.
• On Indiana's upcoming matchup with Notre Dame, Woodson says his team will have to "compete for 40 minutes to go up to Indy and come back with a win." He said Notre Dame has "big size upfront and good perimeter play."
• Reflecting on his first 10 games coaching at the collegiate level, Woodson said: "I'm just having fun now. Not that I didn't have fun in the pros, but being back home, this is fun for me."
Filed to: Mike Woodson