Trey Galloway to undergo surgery for broken left wrist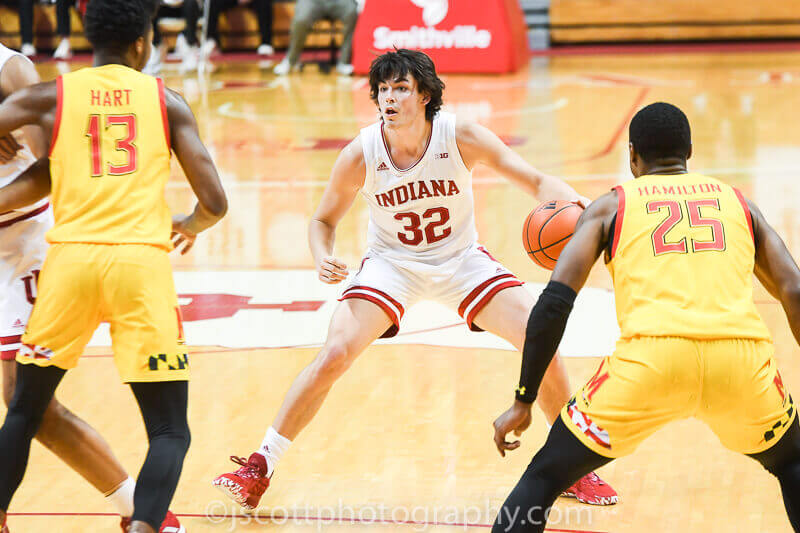 Indiana guard Trey Galloway will undergo surgery for a broken left wrist, according a message posted on Facebook by his family on Thursday afternoon.
The 6-foot-4 guard was fouled while driving to the basket by Montez Mathis of St. John's in the first half of IU's 76-74 win on Wednesday.
Galloway's arm was grabbed in the air by Mathis and he fell awkwardly to the ground in the first half. Mathis was ejected for a flagrant two foul.
The 6-foot-4 Galloway scored nine points over Indiana's first three games this season.
As a freshman, Galloway averaged 3.6 points, 1.9 rebounds and 1.6 assists in 19.6 minutes per game.
While his perimeter shooting never got off the ground in his first season, Galloway's aggressiveness off the dribble was a bright spot offensively for the Hoosiers.
He made an impressive 56.9 percent of his 2s in his freshman season. Galloway scored in double figures on three different occasions last season.
Filed to: Trey Galloway