Class of 2022 five-star IU commit Jalen Hood-Schifino will attend Hoosier Hysteria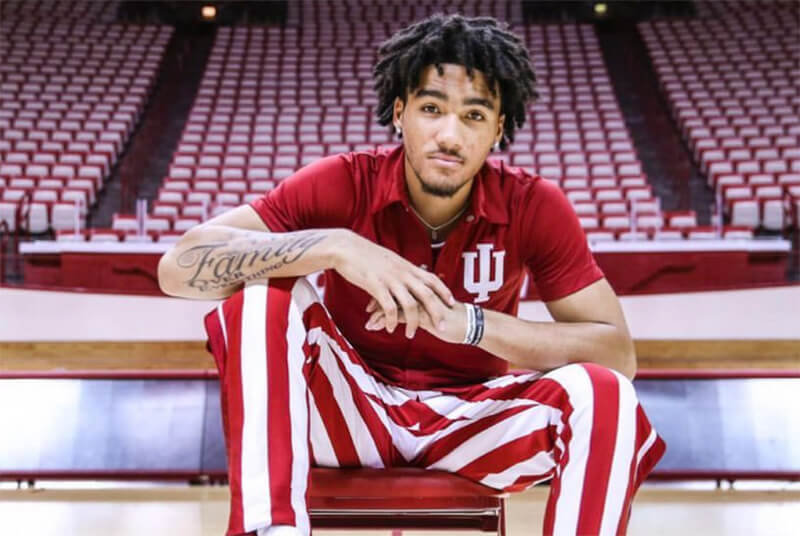 Indiana commit Jalen Hood-Schifino will be attending Hoosier Hysteria next Saturday, his mother Angel Schifino told Inside the Hall's Tyler Tachman.
Hood-Schifino became Indiana's latest pledge in the 2022 class last month when he chose the Hoosiers over Tennessee. He joined CJ Gunn and Kaleb Banks in Mike Woodson's 2022 class, which currently ranks 7th in the nation per 247Sports.
Hood-Schifino, who attends Montverde Academy, is the five-star prospect and ranked No. 20 in the class. Schifino, a versatile combo guard, can be effective on both sides of the court, boasting a mature 6-foot 5-inch 210 pound frame for his age.
"Indiana basketball is not where it used to be, but we are ready to turn this program around and bring that good type of energy back," Angel told Inside the Hall after Hood-Schifino's commitment. "I think it can all tie in together."
Hood-Schifino also made the decision because he feels like Mike Woodson, a former NBA coach, can help him reach his professional aspirations. He also has a strong relationship with Kenya Hunter, who, as it turns out, recruited Jalen's uncle when he was in high school two decades ago. Indiana's playing style, which largely mirrors one of the NBA, was also an alluring aspect.
Plus, as Hood-Schifino put in his post commitment interview with CBS, there's this: "Bringing the Indiana program back on track for the fans."
Hoosier Hysteria is set to take place on Saturday Oct. 2 at 4 p.m. ET at Simon Skjodt Assembly Hall.
Filed to: Jalen Hood-Schifino