2021-22 Non-conference opponent preview: Northern Kentucky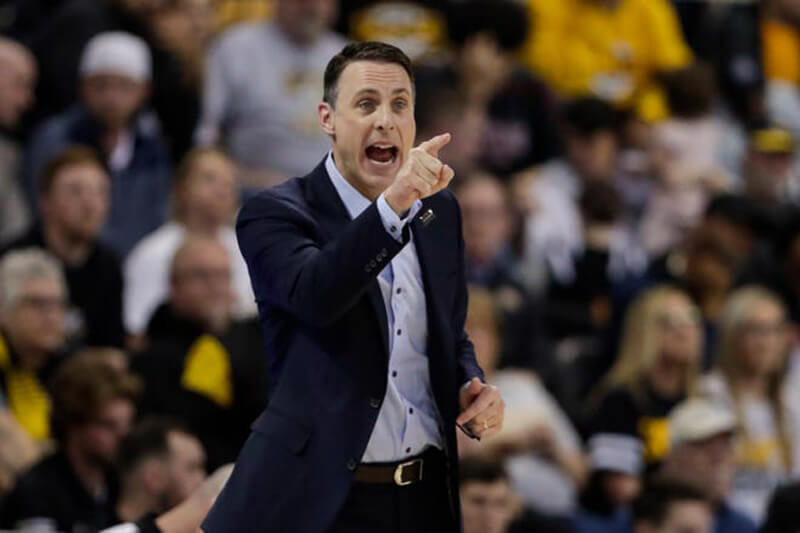 One of Indiana's last non-conference matchups is against Northern Kentucky on Dec. 22 at Simon Skjodt Assembly Hall, per D1 Docket. This game will mark the first ever meeting between the Hoosiers and the Norse.
NKU is entering its seventh season as a member of the Horizon League. Even though the program has only been a full Division I member since 2016, the Norse have reached the NCAA tournament more recently than the Hoosiers in both 2017 and 2019. NKU fell to No. 2 seed Kentucky in 2017 and No. 3 seed Texas Tech in 2019.
In his third season at NKU, the program is led by head coach Darrin Horn. Before leading the Norse, Horn was the head coach at both South Carolina and Western Kentucky.
Horn's squad finished the 2020-21 season at 14-11 with an 11-7 conference record and ranked at No. 206 nationally in the final KenPom ratings. But in the four seasons prior, the Norse finished with at least 22 wins in every season.
NKU will return a wealth of leadership in seniors Trevon Faulkner, Bryson Langdon and Adrian Nelson. Faulkner, a 6-foot-3, 190-pound guard, is not only a scorer with a team-high 16.7 points per game on average last season but also powerful in the paint with nearly six rebounds a game.
While smaller in size at 5-foot-9, Langdon still found the basket with nearly 11 points a game last season and showed great vision by leading the team in assists with four per game.
Nelson, standing at 6-foot-7 and 220 pounds, finished last season averaging nearly a double-double a game. He put up 8.4 points and snagged 10 rebounds on average per game. Most impressive, however, was his shooting percentage from the field. Nelson shot 68.8 percent from the field.
Northern Kentucky also has some talent coming back on the younger side, too. Sophomore guard Marques Warrick put up 15.8 points a game in his freshman campaign at NKU. College Insider named Warrick to its Kyle Macy freshman All-America team as well as a finalist for the Kyle Macy Award, presented to the nation's top freshman.
In addition to its returners, the Norse will also bring in transfers in junior forward Seybian Sims from North Dakota and junior forward Christ Brandon from Detroit Mercy.
Northern Kentucky is ranked 157th nationally in Bart Torvik's preseason ratings.
Filed to: 2021-22 schedule, Northern Kentucky Norse