The Brandr Group announces group rights program for IU student athletes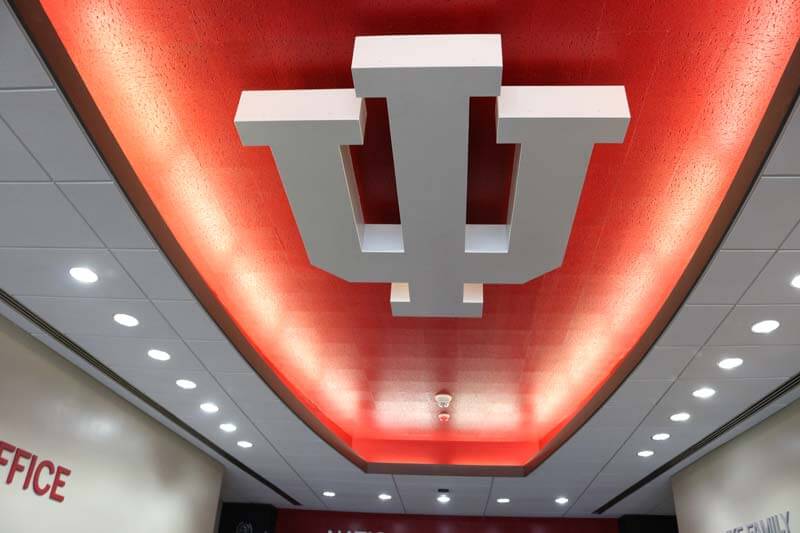 The Brandr Group announced Thursday that it will host a group rights program for IU student-athletes.
The program would allow student-athletes to be paired with IU's official trademarks and logos. Items such as video games, jerseys, apparel, trading cards and bobbleheads are among the items that could become available as part of the deal.
Here's the full release on the program that was issued late Thursday morning by The Brandr Group:
PONTE VEDRA BEACH, FL – The Brandr Group (TBG) announced today that it will host group licensing program for current student-athletes at Indiana University. The program for IU student-athletes will create collective opportunities to profit from their Name, Image and Likeness as a group, and to be paired with Indiana University's official trademarks and logos.

"IU Athletics was among the first intercollegiate athletic departments to publicly announce a comprehensive NIL policy back in June," said Wesley Haynes, CEO at The Brandr Group. "This is the next step in their efforts to be an innovator in the Name, Image, Likeness space. Indiana sports programs have an amazing history and an incredibly exciting future. Adding this group licensing program will allow student-athletes to now participate in this growth during this changing period of college athletics."

TBG will work with the school's licensees to create new products and promotional opportunities for student-athletes who voluntarily opt-in to a group licensing agreement with TBG. This could include a range of licensed goods marrying together University IP with athletes NIL, such as video games, jerseys, apparel, trading cards, bobble heads and even with IU corporate partners.

The program, run by TBG, a brand management, marketing and licensing agency, opens the doors to IU student athletes to join a group licensing program of three-or-more individuals from the same team or one with six-or-more athletes from any combination of teams. TBG will facilitate and negotiate these opportunities on behalf of the current and former student-athletes to ensure they receive Fair Market Value and to simplify the process for the companies interested in being part of this new program.

TBG has many years of experience managing similar programs with professional player organizations. It partners with prominent brands, colleges, sponsors, corporate trademarks, athletes and events to cultivate, diversify and monetize intellectual property.

Fans can soon expect to be able to purchase official IU merchandise with their favorite players, on posters so long as they have joined the group licensing program and as soon as TBG enters into agreements with applicable IU trademark licensees.
Filed to: Name Image Likeness