Anthony Leal will not play in IU's exhibition against BC Mega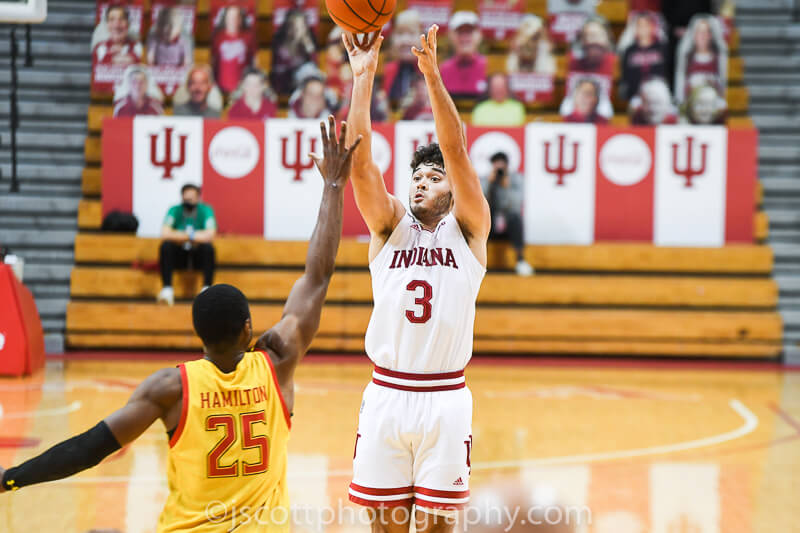 NASSAU PARADISE ISLAND, The Bahamas – Indiana will be without a third scholarship player for its two exhibition opener against BC Mega at the Imperial Arena on Friday.
Sophomore guard Anthony Leal will be unavailable to play, according to an IU spokesperson.
For those asking: All we've been told regarding the status of Michael Durr, Logan Duncomb and Anthony Leal is that will not play to rest injuries. #iubb

— Tyler Tachman (@Tyler_T15) August 13, 2021
On Thursday, Indiana announced that freshman Logan Duncomb and senior Michael Durr would be unavailable to play in the Bahamas.
The absence of Leal, Duncomb and Durr leaves the Hoosiers will 10 scholarship players available for the two exhibition games against BC Mega, a professional team from Serbia.
Indiana plays the first of two exhibition games on Friday at 7:30 p.m. ET and will also play again on Sunday at 1 p.m. ET.
Gameday in The Bahamas. #iubb pic.twitter.com/ndIk5G1wq3

— Tyler Tachman (@Tyler_T15) August 13, 2021
Filed to: 2021 Bahamas Trip, Anthony Leal