Victor Oladipo agrees to one-year deal with Miami Heat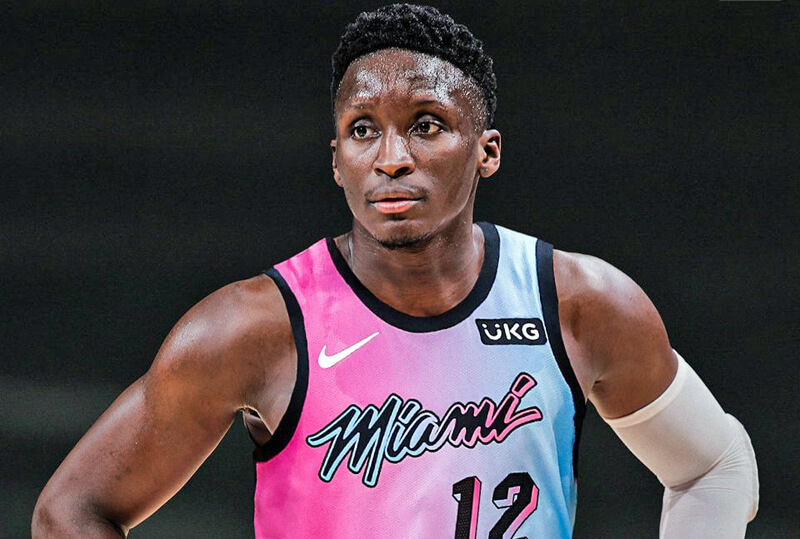 Former Indiana guard Victor Oladipo agreed to a one-year deal to return to the Miami Heat on Wednesday, according to Shams Charania.
The deal is for the veteran's minimum according to Scott Agness of Fieldhouse Files. The veteran's minimum is expected to be approximately $2.4 million for the 2021-22 NBA season.
Oladipo just completed a four-year, $85 million contract that he signed with the Oklahoma City Thunder in 2016.
The 29-year old guard is a two-time All-Star but has been unable to stay healthy in recent seasons. Oladipo has not appeared in more than 35 games in a season since the 2017-18 campaign, when he made his first All-Star team with the Indiana Pacers.
The No. 2 pick in the 2013 NBA draft, Oladipo spent his first three professional seasons with Orlando before he was traded to Oklahoma City in 2016. He was traded to the Pacers in 2017 along with Damontas Sabonis in exchange for Paul George.
Oladipo played for the Pacers from 2017 through early 2021, when he was traded to the Houston Rockets as part of a four-team deal that sent James Harden to the Brooklyn Nets. The Rockets reportedly offered Oladipo a two-year, $45 million contract extension before trading him to Miami in late March.
Oladipo appeared in just four games with the Heat before suffering an injury to his right quadriceps that required surgery. He purchased a home in Miami in May for $7.75 million.
The former Indiana All-American was hoping to cash in on a major contract extension this summer – his first as an unrestricted free agent – but his recent injuries will force him to prove he's healthy before a team is willing to commit to him long term.
According to Charania, "Oladipo will eye 2022 free agency to return to the market and sign a big contract once he's fully healthy. Miami will retain Oladipo's Bird Rights, allowing them to find the means to sign him again next offseason."
Filed to: Victor Oladipo