2021-22 Non-conference opponent preview: Louisiana Lafayette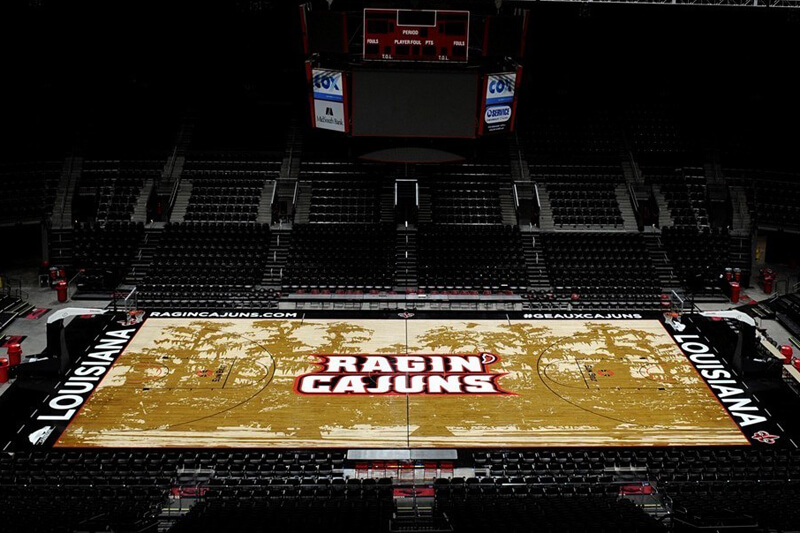 To-date, nine of Indiana's 11 non-conference opponents for the 2021-22 season have been revealed and Inside the Hall is taking a closer look at each of those opponents as the offseason rolls along.
Today: the Louisiana Lafayette Rajin' Cajuns.
Another addition to IU's nonconference schedule is a matchup against Louisiana Lafayette at Simon Skjodt Assembly Hall, according to a report from Jon Rothstein.
The Hoosiers have never faced the Ragin' Cajuns, but they have a 9-0 record against Sun Belt Conference teams.
This will mark Bob Marlin's 12th season as head coach for the Ragin' Cajuns, sporting a 205-152 overall record in Lafayette. He's the all-time leader in Sun Belt Conference victories with 119 and won the SBC championship in 2018.
Louisiana Lafayette finished last season with a 17-9 overall record and 10-7 in SBC play. The team most notably dropped its first game of the season 112-82 to No. 1 Baylor, who went on to win the national championship. The Ragin' Cajuns also reached the semifinals of the Sun Belt conference tournament. Louisiana Lafayette was No. 201 in the final KenPom ratings last season.
The 2020-21 squad was led by senior guard Cedric Russell and junior forward Theo Akwuba. The duo was named to the All-Sun Belt Conference Team, with Russell on the first team and Akwuba on the second.
The team will return nine players, including three starters.
But the Ragin' Cajuns will lose Russell — the team's leading scorer at 17.2 points a game — this next season. Russell transferred to Ohio State. The 6-foot 2-inch guard was the conference's third-leading scorer and ranked 14th nationally in total made 3-pointers.
The team's second-leading scorer also won't be back for Louisiana Lafayette. Starting guard Mylik Wilson transferred to Texas Tech in May.
But Akwuba will return for his final season with Louisiana Lafayette after transferring from Portland. The 6-foot 11-inch forward led the conference in blocks and was named the SBC defensive player of the year.
With Wilson transferring out of the program, the team also has four transfers coming in.
A pair of transfers will join the program — Jalen Dalcourt from San Diego State and Greg Williams Jr. from St. John's. The Ragin' Cajuns will also add big man Arizona transfer Jordan Brown from Arizona and Creighton guard transfer Antwann Jones.
Louisiana Lafayette is ranked No. 155 in Bart Torvik's preseason ratings for the 2021-22 season.
Filed to: 2021-22 schedule, Louisiana Ragin' Cajuns