Class of 2022 IU commit CJ Gunn suffers broken left wrist at Peach Jam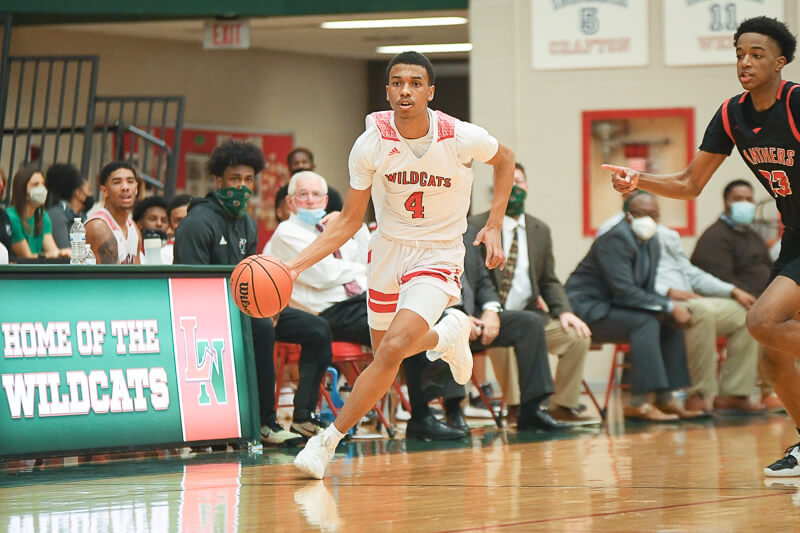 Class of 2022 Lawrence North guard and Indiana commit CJ Gunn broke his left wrist at the Peach Jam on Thursday, his father confirmed to Inside the Hall on Friday morning.
Gunn is in a cast and could be out up to five weeks, according to his father, Christopher.
The injury occurred in a game against Strive For Greatness (SFG) in North Augusta, Georgia.
"He drove to the basket and they called a foul," Christopher Gunn said. "But he got bumped by their big guy. He was close to 6-foot-10, 300 pounds. And when he got bumped, he fell backward and extended his arms to break his fall."
No surgery will be required and the injury should heal on its own with just the cast, according to information the family received from a specialist.
"He'll be fine," Christopher Gunn said. "He'll come back stronger than ever. There's going to be some good times ahead."
The injury will keep Gunn sidelined for the remainder of the July evaluation periods.
Gunn, who committed to Indiana back in February when Archie Miller was still the coach in Bloomington, has remained firmly committed to the Hoosiers since the coaching change to Mike Woodson.
"(We're) stronger than ever with IU," Christopher Gunn said. "We've talked to them already (since the injury). We're feeling real good. We love coach (Mike) Woodson."
Filed to: C.J. Gunn