Indiana to host St. John's in 2021 Gavitt Games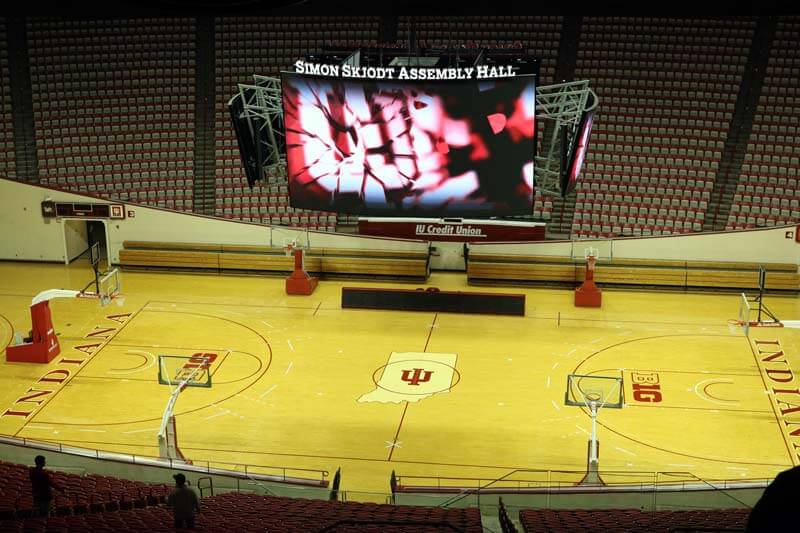 Indiana will host St. John's in the 2021 Gavitt Games, according to a report by Jon Rothstein.
The Hoosiers will host the Red Storm on Wednesday, November 17.
Update: The Big Ten has confirmed the schedule for the 2021 Gavitt Games.
The Gavitt Games, an annual challenge event between the Big East and the Big Ten, were not played last season due to the COVID-19 pandemic.
St. John's finished last season 16-11 and No. 69 in the final Ken Pomeroy ratings. The Red Storm are ranked No. 124 in Bart Torvik's preseason ratings for next season.
Here's a full rundown of Gavitt Games matchups:
Monday, Nov. 15
Providence at Wisconsin
Illinois at Marquette
Tuesday, Nov. 16
Seton Hall at Michigan
Creighton at Nebraska
Wednesday, Nov. 17
Michigan State at Butler
St John's at Indiana
Thursday, Nov. 18
Ohio State at Xavier
Rutgers at DePaul
And here's a full rundown of Indiana's schedule for the 2021-22 season so far:
· BC Mega of Serbia in two exhibitions on Aug. 13 and 15 in the Bahamas
· Merrimack at Simon Skjodt Assembly Hall per Jon Rothstein
· Louisiana Lafayette at Simon Skjodt Assembly Hall per Jon Rothstein
· Marshall at Simon Skjodt Assembly Hall per Chuck Landon
· Gavitt Tipoff Games: St. John's at Simon Skjodt Assembly Hall on Nov. 17, 2021
· Big Ten/ACC Challenge: Expected home game
· Crossroads Classic: vs. Notre Dame at Bankers Life Fieldhouse on Dec. 18, 2021
· Northern Kentucky at Simon Skjodt Assembly Hall per D1 Docket on Dec. 22, 2021
· Big Ten opponents:
Home and Away: Purdue, Maryland, Minnesota, Nebraska, Ohio State, Penn State, Wisconsin
Home Only: Illinois, Michigan, Rutgers
Away Only: Iowa, Michigan State, Northwestern
Filed to: 2021-22 schedule