A closer look at the Xavier Johnson addition and his potential impact at Indiana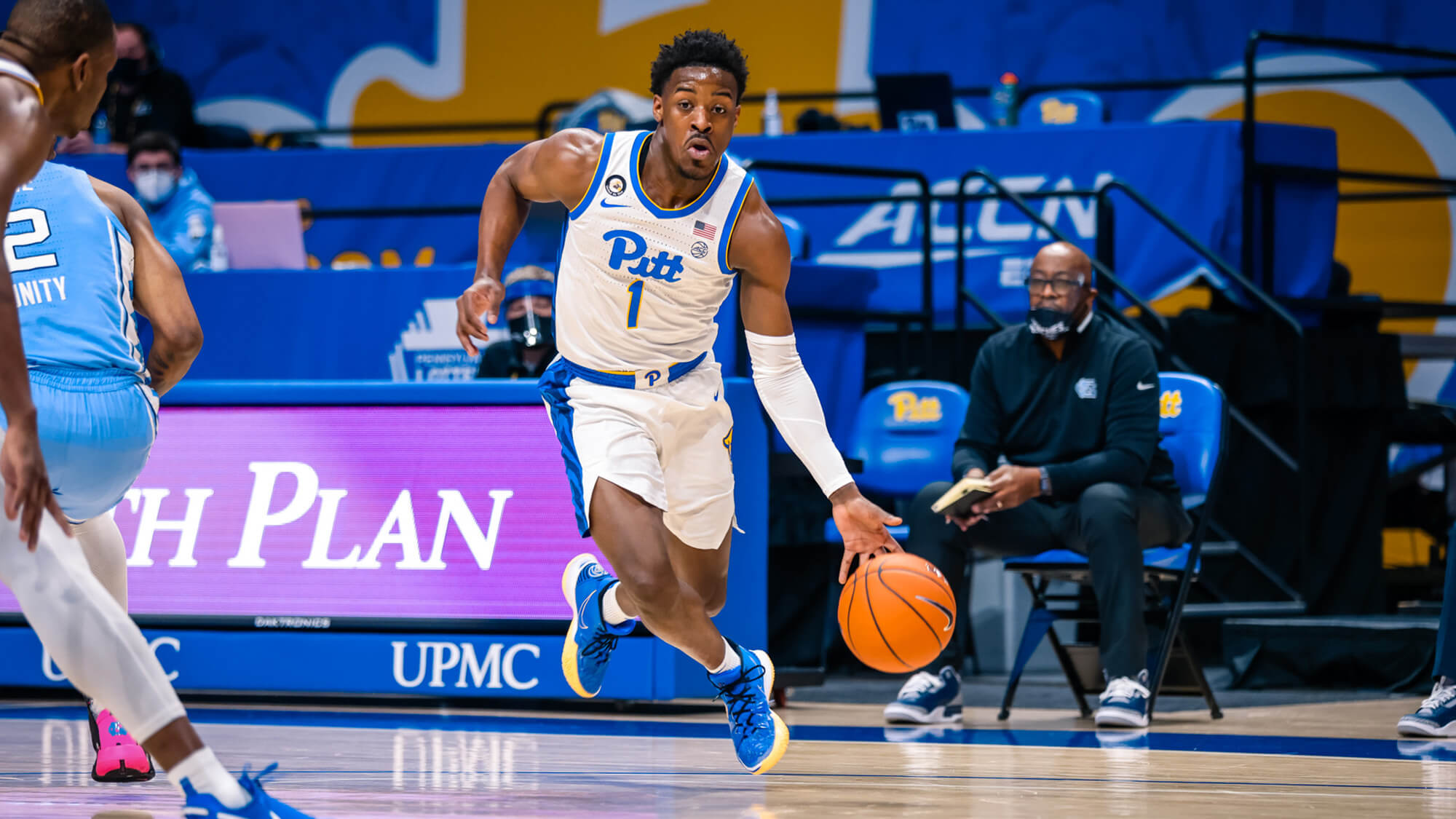 Indiana's backcourt for the 2021-22 season received a significant boost on April 7 when Pittsburgh transfer Xavier Johnson gave his pledge to Mike Woodson and the Hoosier coaching staff.
The 6-foot-3 Johnson, rated as the 46th most impactful transfer this offseason in college basketball by ESPN.com, has bonafide experience at the high major level.
The Woodbridge, Virginia native started 81 of the 84 games he appeared in at Pittsburgh over three seasons. Johnson owns career averages of 13.7 points, 4.9 assists, 3.7 rebounds and 1.5 steals in 31.4 minutes per game.
While Johnson's scoring numbers are good for a point guard, it's his ability to create for others that should make the biggest impact next season in Bloomington.
"They're in need of a guard who can get in the paint and get guys open," Johnson told Inside the Hall shortly after announcing his commitment in April. "I think I can be a big asset for them next year."
The numbers Johnson put up in the ACC as a facilitator over the last three seasons confirm that distributing the ball is the primary strength of his game. Last season, Johnson ranked first in the ACC in assist rate during league play (41.5 percent) and fifth nationally for the entire season at 42.3 percent. No player on Indiana's roster last season had an assist rate higher than 22.1 percent.
As a freshman, Johnson had the second-best assist rate of any ACC player in league play and he ranked fifth in the ACC in assist rate as a sophomore. Over three seasons, Johnson tallied 415 assists for the Panthers.
"He is a high-intensity player who brings tremendous energy on both ends of the floor," Woodson said of Johnson in April. "He has a presence about himself that translates into his ability to provide leadership in a key role. He especially flourishes in transition where he can create for himself and his teammates."
The transition piece is arguably the most impressive part of Johnson's offensive game. According to Synergy Sports, more than 25 percent of his offensive possessions last season came in transition. He produced 1.197 points per possession in those situations, which ranked in the 78th percentile nationally. His field goal percentage in transition was 69.6 percent, according to Synergy.
When he isn't setting up his teammates, Johnson has also been effective at getting into the lane, drawing fouls and converting at the foul line. As a freshman at Pitt, he had the fifth-highest free throw rate (FTA/FGA) in the ACC at 53.4 percent and followed that up with the eighth-highest mark in the league as a sophomore at 49.8 percent.
Last season, Johnson's free throw rate fell to 41.6 percent in conference play, which was still significantly higher than Indiana's two point guards last season, Rob Phinisee and Khristian Lander. For his career, Johnson is a career 76.1 percent free throw shooter.
In terms of perimeter shooting, Woodson called Johnson "streaky" last week in his offseason press conference and his numbers at Pittsburgh bear that out.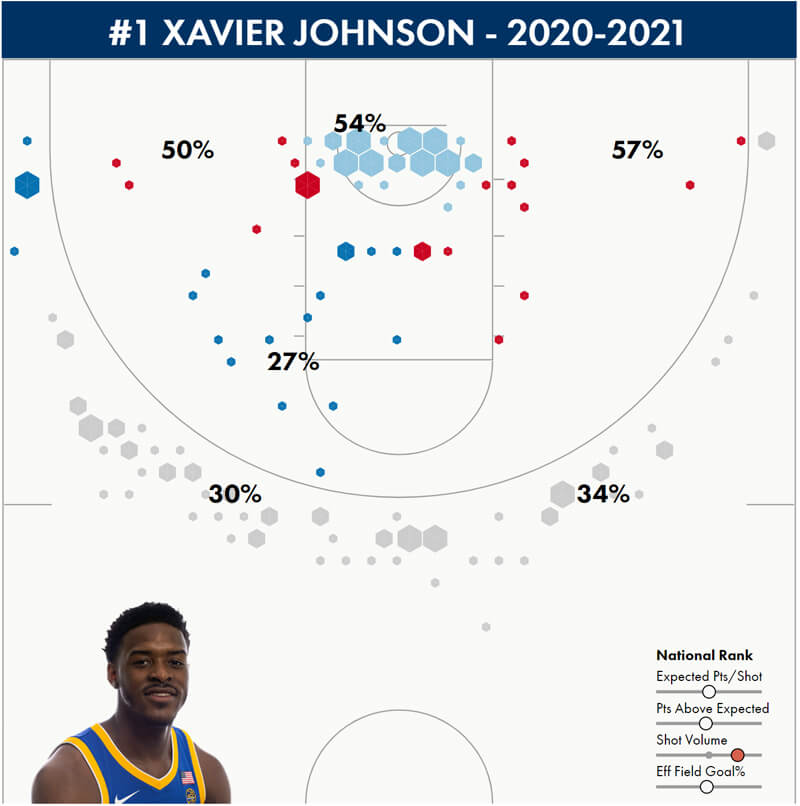 A career 33.6 percent 3-point shooter, Johnson has averaged 1.4 made 3-pointers per game over his 84 game career. After knocking down 35.2 percent of his 3s as a freshman for the Panthers, he made 33 percent of his 3s as a sophomore and 32.1 percent of his 3s last season.
According to Synergy Sports, he scored only .755 points per possession last season in spot-up situations, which ranked in just the 29th percentile nationally.
"He is more in between the three-point line," Woodson said of Johnson last Wednesday. "And I didn't bring him in as a knock-down 3 (point shooter).
Last season, Johnson shot only 33.3 percent on 2-point jump shots but did finish 56.2 percent of his shots at the rim, per Hoop-Math.
Defensively, Johnson ranked in the top 16 in steal percentage in the ACC in each of his three seasons at Pittsburgh. Over his three-year career for the Panthers, he amassed 124 steals.
According to Hoop Lens, Pittsburgh allowed .96 points per possession defensively with Johnson on the floor versus 1.01 points per possession when he wasn't on the floor.
Like Miller Kopp and Michael Durr who went through tough seasons at Northwestern and South Florida, Johnson is also coming to Indiana hungry with the goal of winning at top of his priority list.
Despite putting up gaudy numbers at Pitt, Johnson has never played in the NCAA tournament and is hungry to change that.
"I just can't wait to get to Indiana and meet them (my teammates) face to face," Johnson said. "… I just told them be ready to work. The main thing I'm coming to do is win."
Filed to: Xavier Johnson