Notes: Durham Jr. in portal, Leal and Galloway pledge to stay at IU, Jackson-Davis undecided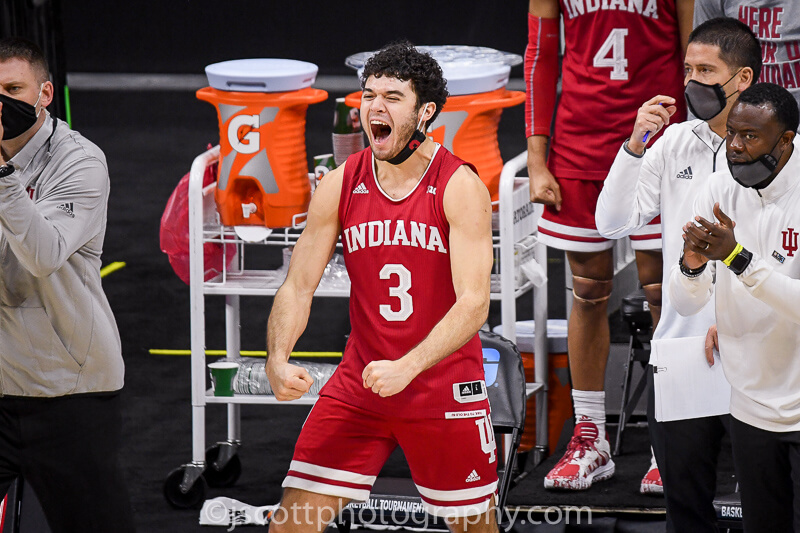 Al Durham Jr., a career 1,000 point-scorer over the last four seasons at Indiana, entered the transfer portal on Monday according to multiple reports.
Durham Jr. averaged 11.3 points, 3.1 rebounds and 2.6 assists per game in 32.5 minutes per game as a senior for the Hoosiers.
The 6-foot-4 guard from Lilburn, Georgia has one year of eligibility remaining.
Current players talk to Tipton Edits
According to Tipton Edits, a Twitter account that produces graphics for prospects around the country, Anthony Leal and Trey Galloway are committed to staying at Indiana.
Trayce Jackson-Davis, who many expect to leave for the NBA, was non-committal about his future.
Indiana freshman Trey Galloway to me following the firing of Archie Miller:

"I'm staying and I believe in IU basketball and I trust in everything that is going to happen in the future."

Good news for IU fans.

— Tipton Edits (@TiptonEdits) March 15, 2021
Indiana forward Trayce Jackson-Davis to me when asked if he will consider transferring or stay locked in with IU:

"I haven't really even decided to weigh my options, still a lot to take in."

Projected to be selected in the 2nd round if he does to decide to enter the NBA Draft.

— Tipton Edits (@TiptonEdits) March 15, 2021
Following the firing of Archie Miller…

Freshman guard Anthony Leals tells me he's a "Hoosier for life. Born and raised and that's never going to change."

Gotta respect that. @anthonyl3al

— Tipton Edits (@TiptonEdits) March 15, 2021
Filed to: Aljami Durham, Anthony Leal, Trayce Jackson-Davis, Trey Galloway