POTB 360: Breaking down Indiana's struggles with Ryan Corazza and Eamonn Brennan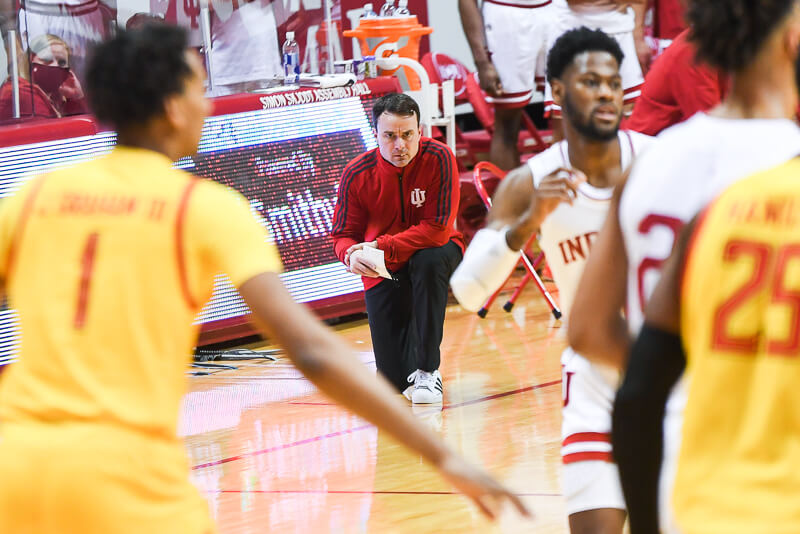 Podcast on the Brink is back for a new episode with host Alex Bozich of Inside the Hall. The show is currently available weekly.
On this week's episode, Bozich is joined by Inside the Hall co-founder Ryan Corazza and Eamonn Brennan of The Athletic to talk the current state of IU basketball, what has gone wrong in the Archie Miller era and much more. Among the topics discussed:
• Indiana's season has fallen off a cliff in recent weeks … why?
• Eamonn gives his perspective on IU's downturn this season and the underwhelming performance overall in the Archie Miller era
• Do the results justify giving Miller another season? And what is the path forward for Miller in a fifth season?
• The role of player development in IU's struggles
• Why Indiana basketball is not an aesthetically pleasing product
• The consistent free-throw shooting issues
• Is the IU fanbase impatient? And are high levels of success still attainable in Bloomington? Eamonn weighs-in
And much more. Listen in the audio player below, download the episode, subscribe via Apple Podcasts or Spotify.
Other ways to subscribe:
· iHeart Radio
· Stitcher
· TuneIn
· Overcast
· Google Play
Sponsors for this episode:
• Homefield — Visit homefieldapparel.com to find the most comfortable and most unique officially licensed IU apparel. Use promo code BRINK at checkout for 20% off your first order.
Filed to: