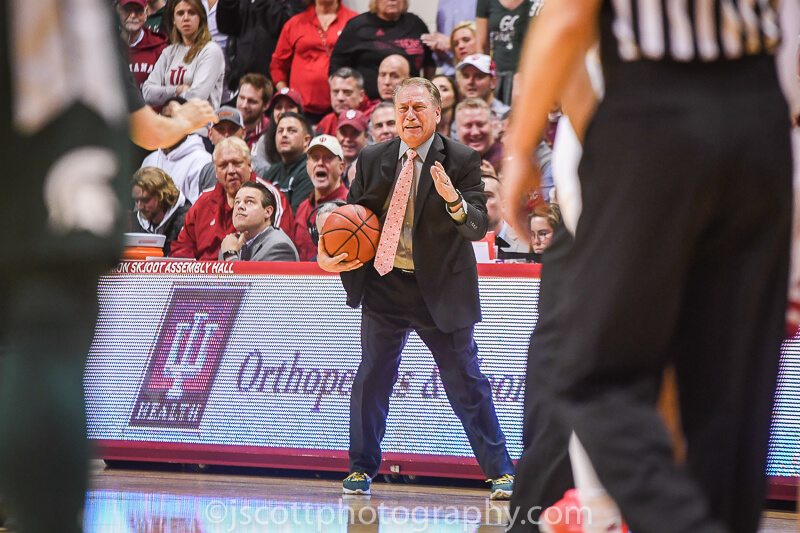 Indiana's game at Michigan State, originally scheduled for January 17, will now be played on Tuesday, March 2.
The Big Ten made the announcement of the new date early Friday evening.
The game will tip at 8 p.m. ET on Big Ten Network. The original date was postponed due to COVID-19 issues with Michigan State's program.
Indiana's game at Michigan, originally slated for January 30, has not been rescheduled.
The Big Ten announced a number of changes to the last two weeks of the regular season, which are listed below:
THURSDAY, FEBRUARY 25
Iowa at Michigan – 7 p.m., ESPN (moved from March 4)
Nebraska at Illinois – 7 p.m., BTN (moved from February 24)
Northwestern at Minnesota — 9 p.m., BTN (moved from February 27)
SATURDAY, FEBRUARY 27
Minnesota at Nebraska – 7 p.m., BTN (rescheduled from January 20)
MONDAY, MARCH 1
Rutgers at Nebraska – 7 p.m., BTN (moved from February 28)
TUESDAY, MARCH 2
Illinois at Michigan – 7 p.m., ESPN (rescheduled from February 11)
Indiana at Michigan State – 8 p.m., BTN (rescheduled from January 17)
THURSDAY, MARCH 4
Michigan State at Michigan – TBD, ESPN (rescheduled from February 6)
Nebraska at Iowa — TBD, BTN (rescheduled from January 24)
Filed to: