Homefield Deal of the Month: 10% off Vintage IU Apparel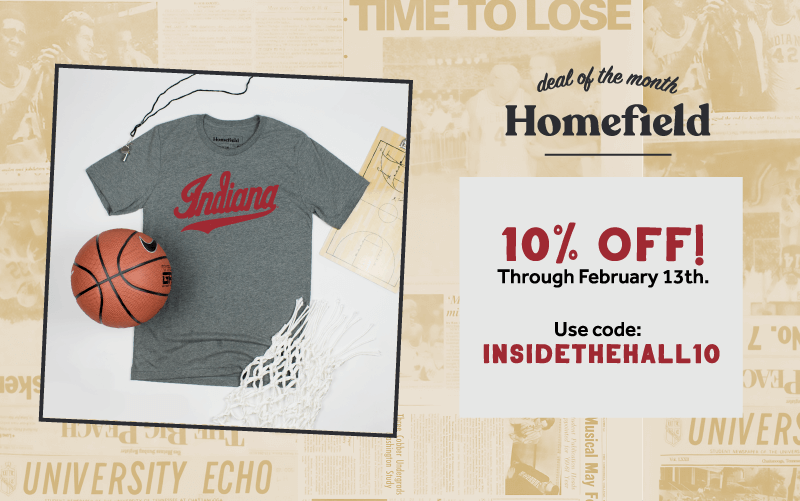 You don't need us to tell you that Saturday's game against Ohio State has huge NCAA tournament implications. It'll probably be the most stressful two hours of your week, but we at Homefield are here to help.
You can gear up for the game with Homefield Apparel's vintage IU Collection – with a discount, too. Whether you're watching the game on the go or in the comfort of your home, designs like the ones above will surely make you the best dressed in the room.
Because you're an Inside the Hall reader, you get 10% off on your order today and tomorrow (02/12-02/13) with code INSIDETHEHALL10 at checkout.
SHOP: https://www.homefieldapparel.com/collections/indiana-university-iu-hoosiers-store