Homefield Deal of the Month: Free Ship Friday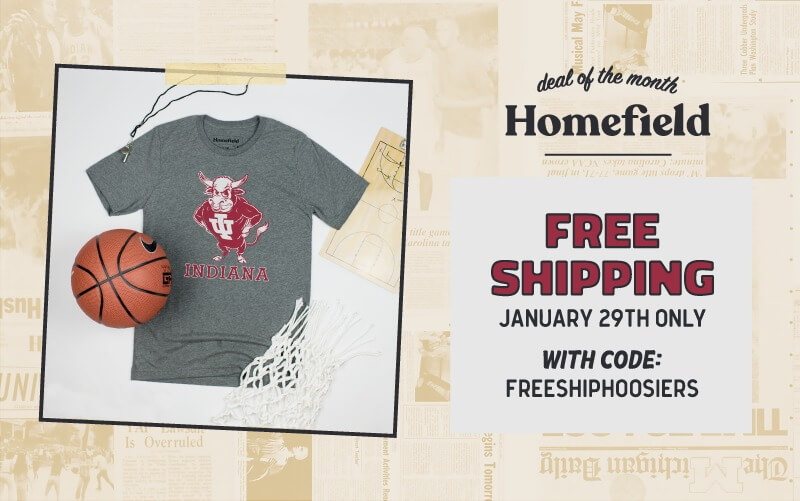 Support your Indiana Hoosiers in style (and comfort) with Homefield Apparel's Vintage IU Collection.
Homefield digs through Indiana's archives to create unique, thoughtful designs, and prints them on the comfiest hoodies and tees that you will ever own.
Because you're a Inside the Hall reader, you get Free Shipping today – Friday, January 29 – on Homefield's Vintage IU Collection.
Shop now, and get Free Shipping on your order with code FREESHIPHOOSIERS at checkout.
SHOP: https://www.homefieldapparel.com/collections/indiana-university-iu-hoosiers-store