News and notes from Archie Miller's radio show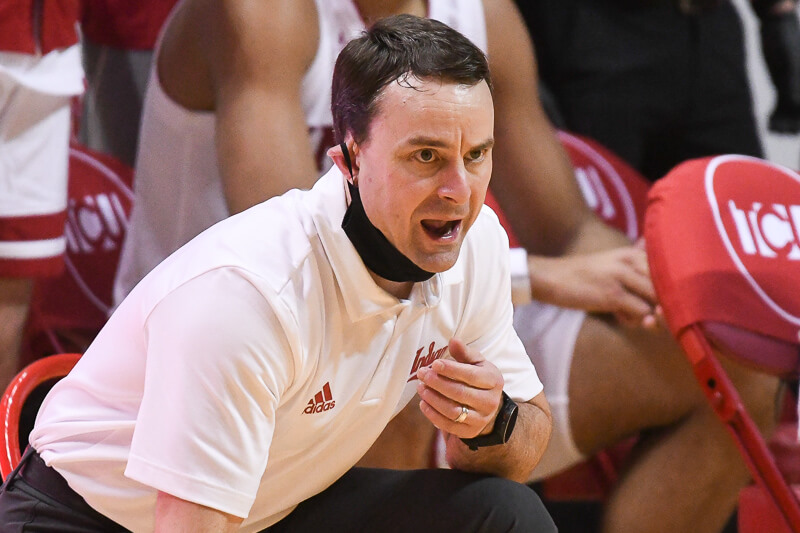 "Inside IU Basketball with Archie Miller" returned Monday night as Miller spoke with play-by-play announcer Don Fischer. Miller reflected on Indiana's loss to Purdue and looked ahead to the upcoming matchups with Iowa and Rutgers.
– Miller opened by saying that the free throw and 3-point lines were the difference in the game against Purdue. IU shot 3-of-18 from beyond the arc and 16-of-29 from the free-throw line.
– Miller said Indiana has to put more emphasis on playing fundamental defense and locking down man-to-man principles. He said that it was a strength earlier in the season, but has been a weakness recently.
– Over the last few weeks, Miller said that their practices have been "choppy" due to injuries and guys dealing with fatigue. He said the game against Michigan State being canceled could be a "blessing in disguise" since it allowed the team to get some rest. He said IU had a great practice yesterday and everyday work habits are the key to getting back on track.
– After talking to the team after playing Purdue, Miller said he felt that the team was mentally fatigued. His concern isn't about togetherness or content, rather being "entrenched in the plan."
– On the free throw struggles, Miller said "We've tried everything under the sun… It absolutes crushes the momentum of the game." He compared missed free throws to being like a turnover.
– Miller demanded more out of the veteran leaders and included Trayce Jackson-Davis in the group. He said it's important for guys not to get complacent with the number of minutes they're playing. "There's always more to do," Miller said. "Ownership by committee. I think that'll happen, we have good guys."
– Miller wants the turnover number to be at a maximum of 7-8 times. He reiterated the importance of playing poised defense.
– Miller praised Armaan Franklin's toughness in playing through his ankle injury against Purdue. "I don't know if he'll ever be back to 100% this season," Miller said. "We need Armaan to be one of the best guards in the Big Ten."
– On Joey Brunk's status, Miller said he's just starting the underwater treadmill and rehab process. Whether he is able to play this season is still up in the air. Miller said it will become more clear a month from now. Miller said that Brunk said he "feels good" after seeing him yesterday.
– Miller said the loss of Brunk has taken a toll on Jackson-Davis and Race Thompson as they're being forced to play more minutes and are the only frontcourt players practicing every day. "With Joe, we're a different team," Miller said.
– As usual, Miller said they need more out of the freshman. He said he needs to find more playing time for Anthony Leal now that Franklin is back.
– In previewing Iowa, Miller praised Luka Garza, saying he's never seen Garza stop moving on both ends of the floor. "He constantly wears the other team out with his motor." He also called the Hawkeyes the "best inside-out combo in the league."
– Miller compared last year's Purdue loss to the situation that the team is experiencing now. Last season, IU lost to Purdue and bounced back with a home win over Iowa. Miller said they have the same opportunity this week. He also said he watched film of last year's game.
– Fischer mentioned Indiana's BPI ranking of No. 32. Miller said they've played one of the most difficult schedules in the country and just need more consistency to close out games. "It's only going to get harder," Miller said. "We're a lot closer to being a really good team than being god-awful."
– On Rutgers, Miller said the Scarlet Knights have a physical, "junkyard dog" mentality. He said the Hoosiers have to find a way to play better at home and create energy without fans in attendance.
Filed to: Archie Miller