Q & A: Class of 2022 wing Tyler Nickel talks Indiana offer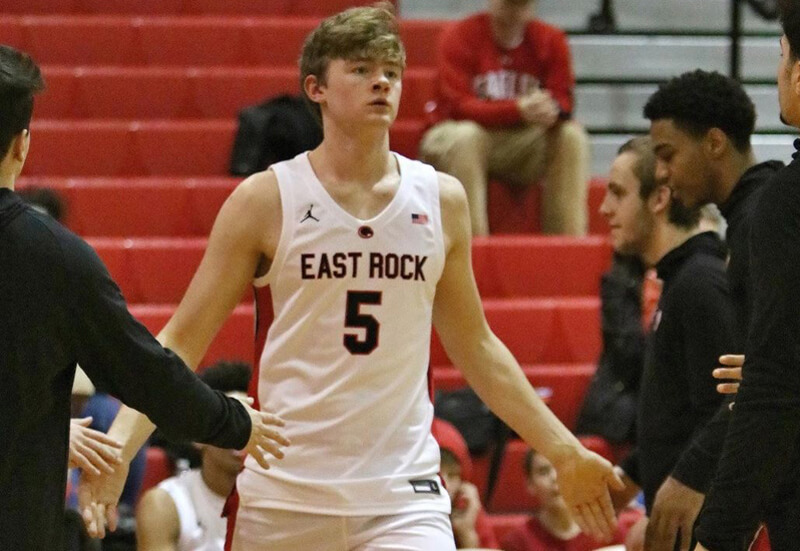 Indiana continued it's recent pursuit of east coast prospects, extending an offer to 2022 Elkton, Virginia wing Tyler Nickel on Monday.
Nickel is the No. 66 overall player in the nation and No. 3 recruit in Virginia, according to 247Sports. The 6-foot 8-inch, 210 pound Nickel averaged 26.7 points, 7.8 rebounds, 3.2 assists, 1.3 steals and 1.1 blocks per game last season. Nickel has scored more than 1,400 points in his first two high school seasons.
Nickel currently holds offers from Clemson, Iowa, NC State, LSU, Virginia Tech, VCU and James Madison among others.
As of right now, the Hoosiers don't have any commitments in the 2022 class. They offered a flurry of players from the DMV late in the summer, although NCAA restrictions due to the ongoing COVID-19 pandemic have slowed the recruiting process.
Inside the Hall recently spoke with Nickel about the Indiana offer:
When did Indiana first reach out to you?
"They reached out to me the day before they offered."
What was that conversation like?
"Basically it was their assistant, Kenya Hunter, said we've been evaluating you and we like you and we're going to try to get you on the phone with coach (Archie) Miller tomorrow. The next morning coach Miller called me and tells me that my versatility and my size and skillset, what I bring to the table, is what they want to have at Indiana of more, like positionless, skillful high-motor type of guy. They said what I do really fits their system, so he said they liked what they see, so they offered a scholarship.
What do you know about the Indiana program?
"Obviously they have a rich basketball history. They are a basketball state. They take that beyond serious. With the history with Bobby Knight, I know the history and the type of style. Of recent history, I'm not too familiar. I know that they haven't been to the level that they expect themselves to be at recently. Coach Miller is just trying to get that back to the trend that it used to be."
What are the most important aspects to you when choosing a school to attend?
"I would say the relationship that I have with the coach obviously, just because I'm going to be spending a lot of time with them and the team. The style of play of the university that I'm going to be going to because it has to be the right fit. And honestly just the environment of the campus because, regardless, when you're there, you're going to be living there so you want to be able to enjoy your life and be in a comfortable situation."
What specific style of play fits your game the best?
"I'd say more of a pro-style, more of a positionless, free-flowing. Freedom within concepts of spacing and matchups and having the freedom to do what you practice in matchups everyday."
What other schools have you been in contact with recently?
"I've been in contact with Cincinnati, Wake Forest, LSU, South Carolina, Providence, Virginia, Virginia Tech, Purdue, NC State, West Virginia, Memphis, Ohio State, UNC. That's the most recent."
How would you describe your game to someone that has never seen you play?
"I would say that I create off of the bounce really well. I'm a matchup problem for defenses because I'm more of like a big guard or a big wing where I can guard one through four really confidently. On the offensive end, be able to take advantage of any of those matchups. Play well out of the ball-handler in a pick and roll. I have range from about 25 to 26 feet. Three-level scorer and can shoot well in catch and shoot opportunities as well. I'm able to make good decisions once I make it past the first level. I would say basically creating offense is my strength."
Are there any specific aspects of your game that you're trying to improve right now?
"I would say moving without the ball and being a factor without the ball. Constantly keeping space and keeping rhythm in the offense is something that I have to focus on. But that's mainly mental tendencies that would be easy to change once you focus. Defensively, my help defense tendencies, I'm working on those as well."
What did the Indiana coaching staff plan for your recruitment in the future?
"Coach told me that they want to be in contact a lot and they want to set up Zoom calls with me and my family here soon."
Filed to: Tyler Nickel