Roundup: What could the college basketball season look like?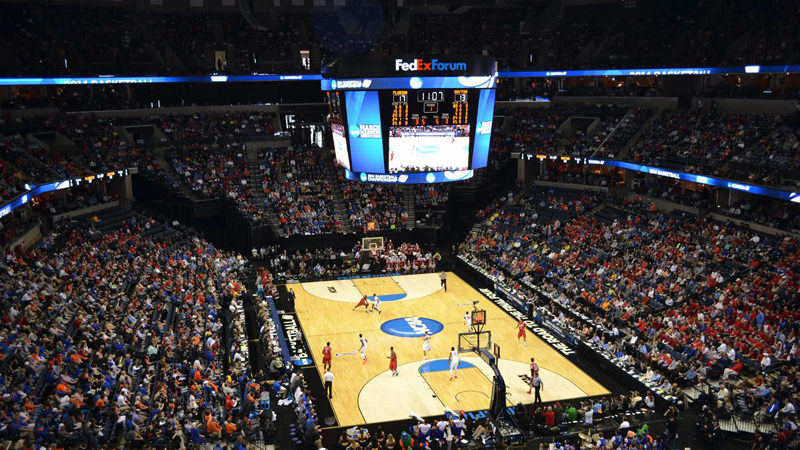 The decision by the PAC-12 and Big Ten to postpone their fall sports season has shifted the focus to college basketball.
Less than three months remain until the scheduled start of the 2020-21 college basketball season and a cloud of uncertainty is hanging over the sport.
In an interview with Andy Katz, Dan Gavitt again expressed optimism that the season and NCAA tournament will take place in 2021, but will look different.
"We're trying to exercise patience & make informed decisions. We remain very confident we'll have a college basketball season, albeit different."

NCAA SVP Dan Gavitt, @UKAthletics AD Mitch Barnhart & NABC's Craig Robinson discussed the future of college hoops w/@TheAndyKatz. pic.twitter.com/vLCECdcleI

— NCAA March Madness (@marchmadness) August 12, 2020

A number of national voices have weighed in with suggestions for the upcoming season and we've compiled a roundup of the most notable ones:
• Gary Parrish of CBS Sports believes that conference games inside of a bubble is the best way to pull off a season:
Put simply, college basketball shouldn't follow MLB's bumpy path.

It should learn from it.

So every conference should be instructed to start making plans for a bubble with the idea that Selection Sunday will be March 7, 2021 — a week earlier than currently scheduled. (I'll explain why momentarily). If some conferences decide not to participate (because of the cost of a bubble or other reasons), that's fine. We'll see you next season. If some schools within conferences that participate decide not to participate, that's fine. We'll see you next season. If some players on teams from conferences that participate decide not to participate, that's fine. We understand.
• ESPN.com weighs the following question: Can college basketball avoid a repeat of college football's calamity?
The bubble concept is certainly gaining momentum, per multiple sources. One strength that's been conveyed in recent weeks is the ability of college basketball's elite programs to fly on private charters and minimize their traveling parties. One top-10 coach said his team could fly with fewer than 20 people to a game against Duke or Michigan State or another top program and meet those schools for a game anywhere in the country. He also said those top schools could use those planes to assist mid-major or low-major nonconference opponents who lack the same financial resources.

Others have discussed a schedule that focuses less on the regular season and instead puts all of its might behind an expanded 128-team NCAA tournament.
• Matt Norlander of CBS Sports writes that May Madness may be the only way to safely have a college basketball season:
Hold the NCAA Tournament in May if: a full-fledged season can be played beginning in January or if the start of the season is delayed into February or even early March. Perhaps our country's situation around New Year's will be improving but not enough to justify a start. But then by St. Patrick's Day, maybe we are finally in a good spot with a light at the end of the tunnel. If that happened and conference-only games began in March, holding an NCAA Tournament in May would make the most sense and still be achievable — and certainly something the NCAA is considering.
• The LA Times writes that a college basketball season may need to be delayed and played in a bubble:
One day after learning that his season would be pushed back at least two months because of the relentless novel coronavirus pandemic, UCLA coach Mick Cronin suggested that the limited use of a bubble environment similar to the one that has protected NBA players could help Pac-12 Conference teams safely compete.

Cronin proposed the possibility of using a bubble in Las Vegas for challenge games between conferences, the Pac-12 tournament or the NCAA tournament, noting that it was feasible because players were completing virtually all of their schoolwork online and wouldn't have to be yanked out of classes.

"I just know we have to think progressively and come up with the best way to do everything," Cronin said Wednesday afternoon. "Hey, hopefully we're all playing home and home with fans in January and there's a vaccine and daily testing and life's great."
Filed to: