Roundup: A look at where IU and Big Ten teams stand in updated national rankings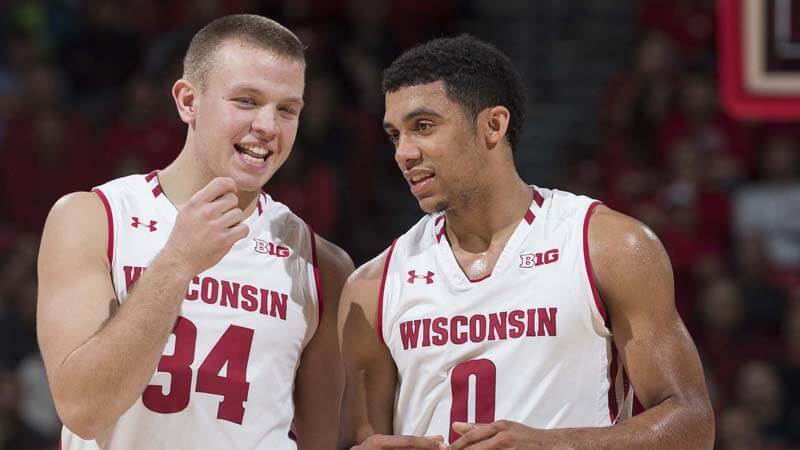 Monday's deadline for underclassmen to withdraw from the 2020 NBA draft has passed and with that, Big Ten rosters are firming up for the 2020-21 season.
In total, here's how the Big Ten fared in terms of underclassmen returning to school versus those who opted to stay in the draft:
· Returning to school: Ayo Dosunmu, Kofi Cockburn, Isaiah Livers, Luka Garza, Aaron Henry, Marcus Carr, CJ Walker
· Staying in the draft: Daniel Oturu, Jalen Smith, Kaleb Wesson, Xavier Tillman
Several national writers – Jeff Goodman, Gary Parrish and Rob Dauster – have updated their preseason rankings since the deadline which provides a glimpse at how the league is being viewed with the fall semester just weeks away from beginning.
Goodman has a top 50 while Parrish does a top 25+1 and Dauster wrote a top 25 with "six who just missed."
Here's a look at where Big Ten programs stand in each of the rankings plus what Parrish had to say about Indiana:
· Goodman's top 50: Iowa (4), Wisconsin (6), Illinois (8), Michigan State (12), Rutgers (15), Ohio State (33), Indiana (34), Purdue (35), Michigan (43)
· Dauster's top 25+6: Iowa (7), Illinois (9), Wisconsin (12), Michigan State (15), Rutgers (19), Michigan (20), Ohio State (28), Indiana (29)
· Parrish's top 25+1: Iowa (5), Illinois (6), Wisconsin (10), Michigan State (11), Ohio State (17), Rutgers (21), Indiana (23)
The late addition of five-star point guard Khristian Lander pushed Indiana's recruiting class into the top 15 and provided Archie Miller with the perfect compliment to an experienced roster. Justin Smith's decision to transfer stings a little. But the Hoosiers are still returning seven of the top nine scorers from a team that was projected to make the 2020 NCAA Tournament – and that should be enough to give Indiana a chance to compete at the top of the Big Ten standings.
In addition, analytics guru Bart Torvik updated his rankings and here's where each Big Ten team stands nationally:
· T-Rank: Wisconsin (6), Ohio State (13), Michigan State (14), Illinois (15), Michigan (21), Penn State (23), Indiana (24), Iowa (30), Rutgers (36), Purdue (44), Northwestern (68), Minnesota (71), Maryland (87), Nebraska (127)
After a season in which the league flirted with nine to ten teams making the NCAA tournament before it was ultimately canceled, the Big Ten looks like it will once again be the nation's top conference.
Filed to: 2020-2021 Big Ten preview