Class of 2022 big man Joe Hurlburt hearing from Indiana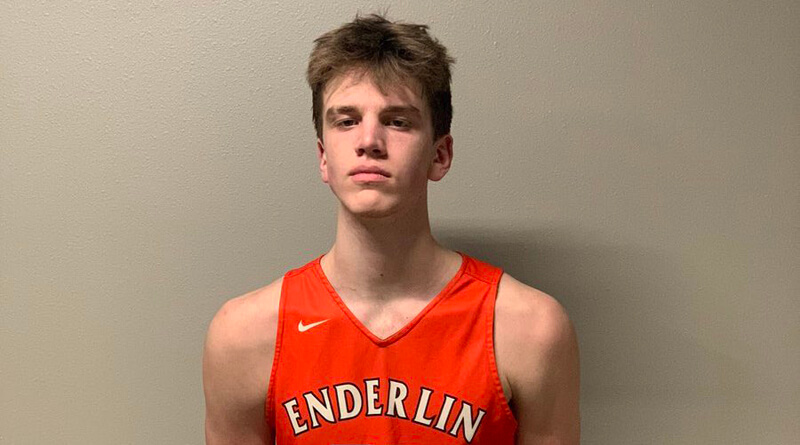 North Dakota isn't known for producing high major basketball talent, but it has a prospect in the rising junior class who is quickly become a priority for several schools.
Joe Hurlburt, a 6-foot-10, 220 pound big man who plays at Enderlin High School and on the grassroots scene with D1 Minnesota, has added a slew of scholarship offers in recent weeks. North Dakota was his first scholarship offer, which came last year.
Recently, Iowa, Wisconsin, Minnesota, North Dakota State and Colorado have all offered and it's been an exciting time for Hurlburt despite the ongoing COVID-19 pandemic.
"It's just been awesome to get those offers because ever since I was a kid, I've just been working and trying to play at the highest level I can," Hurlburt told Inside the Hall. "To get the offers, it's super cool. It's been gratifying."
As a sophomore at Enderlin, which is roughly four hours from Minneapolis where D1 Minnesota is based, Hurlburt averaged 21.2 points, 15 rebounds, 3.3 assists and 1.5 blocks per game. He shot 51 percent from the floor, 77 percent from the free throw line and 37 percent from beyond the 3-point line. He was named second team all-state in Class B.
Those numbers were up significantly from his freshman season, when he averaged a stellar 17.7 points, 13 rebounds and two assist per game.
"There's a ton of teams here, like 100 in our division," Hurlburt said about the high school basketball scene in North Dakota. "It's a bunch of small towns going at each other. It's cool."
In addition to the scholarship offers, Hurlburt is also receiving interest from several schools, including Indiana.
"He (Tom Ostrom) was just wondering if I was interested in being recruited by them," Hurlburt said. "So we're just starting a relationship up. They gave a little background information on their school and just try to get to know me better.
"I watched Romeo Langford a lot (when he was at IU). I thought he was really good. And the pants (candy stripes), that always comes to mind."
In addition to the interest from IU, the talented big man has also heard from Arizona, Gonzaga, Memphis, Nebraska, Ohio State and Stanford since June 15, which was the first day schools could directly contact class of 2022 prospects.
Hurlburt sat out a team camp this week due to turf toe, but hopes to return to the floor this weekend for D1 Minnesota at an event in Minneapolis.
Indiana has recruited the D1 Minnesota program hard in the past as current redshirt junior Race Thompson was a member of the program. The Hoosiers also offered several D1 Minnesota players in recent years, including Zeke Nnaji, Tyrell Terry and Matthew Hurt.
With plenty of time to figure out his recruitment, Hurlburt is using the offseason to continue improving his game.
"It's definitely been different than usual, but I think it's been going well," he said. "I can't really ask for much more than what I've gotten out of it so far. Just been getting in the weight room and trying to get stronger, faster. Working on my body."
Filed to: Joe Hurlburt