Talented 2021 forward James Graham talks recruitment, IU offer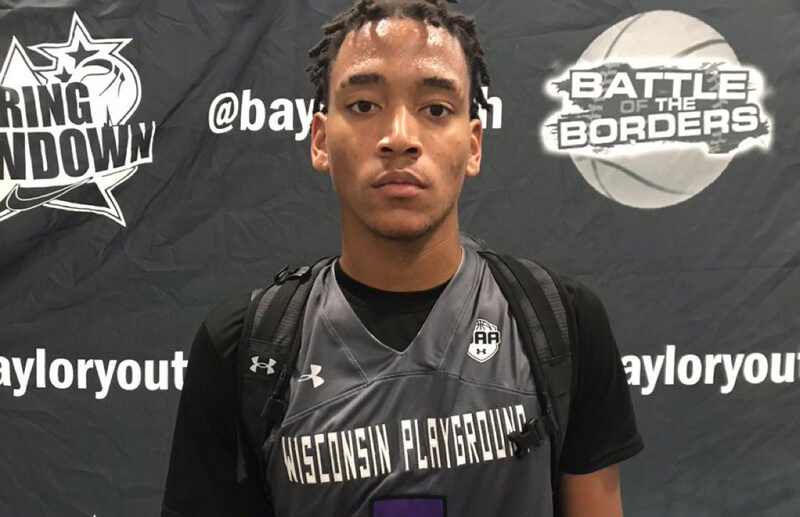 James Graham is one of the hottest recruiting targets in the country this summer.
The 6-foot-8, 205 pound forward, who plays at Nicolet High School near Milwaukee, has added at least 18 scholarship offers since the beginning of May.
Graham, ranked No. 56 nationally in the latest 247Sports ratings for the class of 2021, counts Indiana as one of those schools who has extended a scholarship offer in recent weeks.
The Hoosiers offered Graham a scholarship in early July and continue to maintain contact with the versatile forward.
"They fit all the boxes in terms of having players like me who put in the work and then end up getting drafted," Graham told Inside the Hall. "They need a big wing to help fill that void."
After averaging 20.6 points and 6.6 rebounds this season at Nicolet, Graham had been looking forward to the spring and summer as an opportunity to play in front of college coaches during several evaluation periods.
But the COVID-19 pandemic hit and it appeared Graham's chance to expand his profile nationally might be over. Despite not playing in front of coaches, Graham has skyrocketed up the rankings and is one of the most coveted prospects in the country.
"It was just my time," he said. "I've been working my ass off and doing all of the things I can do. I just kind of marketed myself as well. I made sure that I got my film out to schools and also, I don't go to a national powerhouse of a school. It wasn't just like I was going to get recognized. I had to do some things for myself."
In addition to the recent offer from Indiana, Graham has added offers from the following schools since the beginning of May: Wisconsin, Memphis, Marquette, Butler, Oregon, Arizona State, Iowa, Georgetown, Auburn, Vanderbilt, Michigan State, Xavier, Georgia, Cincinnati, Missouri, Florida State and Maryland.
With all of the new offers has come a lot of contact from college coaches and also media seeking to do interviews.
"It's been crazy, but at the same time, I'm prepared for it," Graham said. "It's something that I kind of wanted. Who doesn't want people reaching out wanting to know more about you?"
As a junior at Nicolet, Graham shot close to 44 percent from beyond the 3-point line, 61 percent on 2s and 76 percent from the free throw line. He was named first team all-North Shore Conference as his team finished 22-3.
Still, Graham still had a hunger to improve and has used the circumstances of the pandemic to work on his game even more.
"I've gotten way better. The pandemic was a blessing to my game," Graham said. "That one-on-one time with myself and learning new things. People always tell you what they want you to be good at, but what are you good at? That's what I was able to find during this time."
Graham said improving his body, his defense and his foot speed are the current priorities when he is in the gym, but he said there's one clear strength to his game that stands above the rest: versatility.
"The strength of my game is scoring off the dribble and using my versatility to make sure I can score at a high level," he explained. "If I have a bigger guy on me, I can go to the perimeter and do my work from the outside. If I have a guard on me, I'll take them right down to the post. I'm really good at using my versatility and scoring in different ways."
Filed to: James Graham