2021 target Mason Miller talks Indiana offer and versatile style of play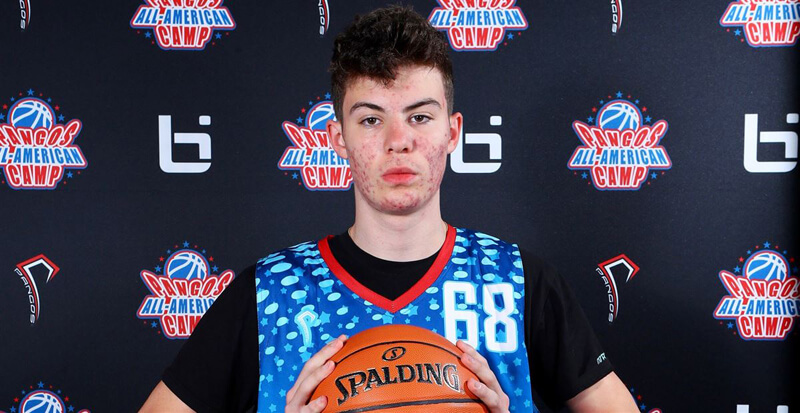 Mason Miller was confident in his team's chances to win the state championship this year.
In his third year at Houston High School in Germantown, Tennessee, Miller helped lead his team to the state title game, which was going to be the first appearance in his high school career. With one game separating them between the mountain top, the COVID-19 pandemic hit, and the season was canceled.
"This year was the best chance. We were definitely going to win it," Miller said. "It definitely sucked. Sucked more for the seniors. At least I got one more year left."
As Miller trains this summer for his final prep year, he will also have a decision to make regarding where he will play collegiately.
A four-star power forward and son of former NBA player Mike Miller, Mason has received a lot of attention from major programs.
Many point to Memphis as the favorite as his father was on staff with the Tigers before recently stepping down, but Miller told Inside the Hall that he is keeping his options open and is giving all schools an honest look, and that includes Indiana.
Mike Miller has history with Tom Ostrom, as IU's associate head coach worked at Florida as an administrative assistant and video coordinator while Miller was a player for the Gators.
"I'm really close with coach Ostrom," Mason Miller said. "He's a good coach."
Miller said he was able to catch a few of Indiana's games this season and enjoyed watching the Hoosiers on the court. He has yet to take an official visit to IU but hopes to schedule one in the future.
However, Miller did recently take a tour online to view all of the things Indiana has to offer.
"I like the program a lot. They got a really big fanbase, so that's a plus," Miller said. "I got to see their facilities online during a virtual tour, so I got to see that, and I like it a lot."
Miller is listed as 6-foot-9 on his recruiting profile, but he said he is up to 6-foot-10 now. As a towering forward, Miller said his biggest strengths on the court are his shooting and his athleticism.
Watch any highlight package of Miller, and you're bound to see him out on the perimeter most of the time knocking down shots. It's no secret his dad was a sharpshooter in his playing career as well.
"My dad taught me at a young age how to shoot, so he taught me everything I know, so he helped me do that a lot," Miller said.
Just because his shooting is a strong aspect of his game doesn't mean he doesn't go into the paint. Miller has skilled handles for a big man, and he also has started working in the post as of late.
This past season, smaller guards would be matched up with Miller, so he would post them up and score easy buckets in the paint.
He said he is working on adding more muscle this offseason, and he is also trying to improve his shot off the dribble.
With Logan Duncomb already committed for the class of 2021, Miller could be a versatile addition in Indiana's frontcourt with the ability to stretch the floor with his handles and shooting.
But first, his eyes are set on the state championship for his senior season, trying to avenge the unfortunate circumstances that prevented him from playing in this season's title game.
Filed to: Mason Miller