Devonte Green talks IU career and preparation for NBA in radio interview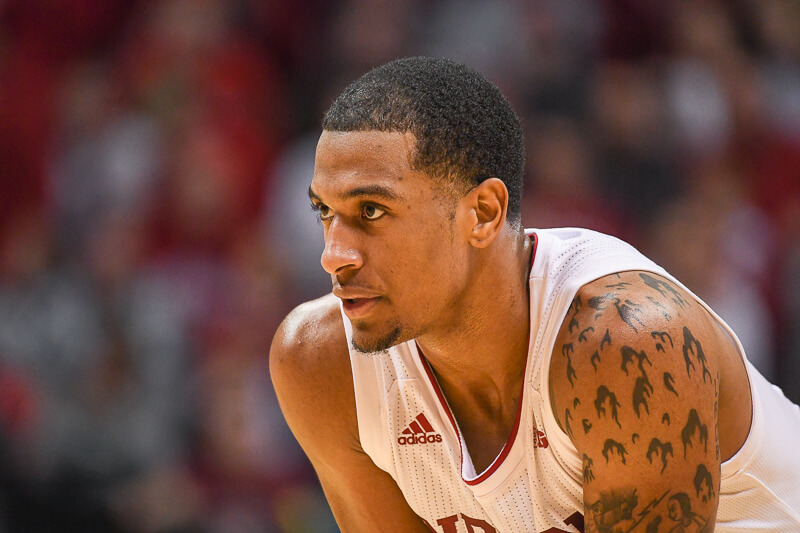 On Thursday afternoon former Indiana basketball player Devonte Green joined ESPN 1380 in Fort Wayne to discuss his career with the Hoosiers and what's next for him.
This was the first time Green has spoken publicly to the media since Indiana's season was abruptly cut short after a Big Ten Tournament win against Nebraska in March.
Green was very open on a number of topics, including his struggles with consistency and some of the criticism he endured during his four years.
"Definitely one my biggest flaws was my consistency," Green admitted.
He also pointed to how inconsistent his role and minutes were during this season, which he said made it harder to find that consistency. Green also said one of the biggest challenges he faced was coming off the bench, knowing it's his job to try and spark the team, but knowing his minutes may be limited.
"It took me awhile to learn how to come into the game and have an impact without forcing it," Green said. "If I would come in and make a bad play, who knew when the next time I would come back into the game, so it was hard at times to get into a rhythm. But I felt like I got better at it at the end of the season."
Green described his time at Indiana as a "rollercoaster" with all the up and down seasons and starting out under Tom Crean and transitioning to Archie Miller.
With all the inconsistencies that happened during Green's career, one thing remained a constant, and that was the criticism from the fans.
"I probably got it the worse of all my teammates," Green said.
He said he stopped looking at all the comments on social media during his sophomore year. Now, he finds humor in the situation, laughing at all the negativity that is said toward him.
"You would be driving yourself crazy if you take every comment to heart," Green said.
Green recently announced via social media his intent to enter the NBA draft. When the IU season ended, Green went back home to New York. Every day since he's been home, he said he has been working out and getting shots up since he has his own hoop.
"My biggest thing is I just have to be ready," Green said. "Maybe I can get an edge on certain players by working hard and staying fit."
Tomorrow, Green is heading to Los Angeles to stay with his brother, Danny Green, who plays for the Los Angeles Lakers. The NBA is allowing states whose stay-at-home orders are easing up to open up team facilities so players can begin working out together in small groups.
Regardless of what LA decides, Green said his brother has his own gym that they will be able to work out at.
As far as feedback Green has received from NBA talent, he said the following: "Three-point shooting is one of my biggest strengths. I can dish the ball and create plays off the dribble. Some weaknesses is consistency of course and off the ball defense."
If Green's name isn't called in the draft, he said he hopes to get picked up by a team, go to the G-League and work his way into a two-way contract and take it from there.
As for his Indiana career in which he scored a total of 954 career points and helped lead the team to its first 20-win season since 2016 this year, Green is pleased with how the Hoosiers went out.
"I would've finished where I wanted to be and that was the (NCAA) tournament," he said. "Hopefully I was an exciting player to watch."
Filed to: Devonte Green