Announcement primer: 2020 forward Dawson Garcia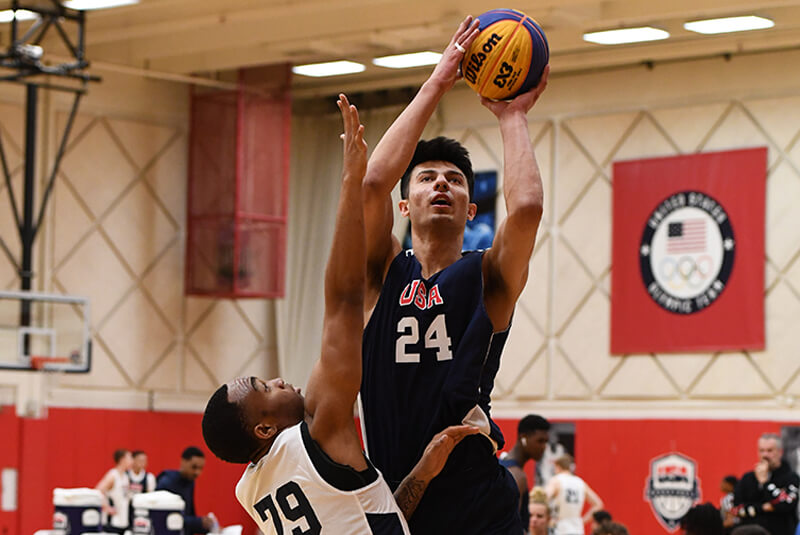 Later today, class of 2020 Prior Lake (Minn.) forward Dawson Garcia will announce his college decision. The announcement is scheduled for 4:30 p.m. ET on CBS Sports HQ.
Here's our primer for the announcement with everything you need to know:
The essentials
Forward, 6-11, 220-pounds, Prior Lake, D1 Minnesota
247Composite: 4-star (31); 247Sports: 5-star (22) ESPN: 4-star (45); Rivals: 4-star (36)
The primary contenders
Garcia was heavily sought out nationally with a scholarship offer list that includes Indiana, Marquette, Memphis, Minnesota, Kansas, North Carolina, Baylor, Texas, Arizona, Arkansas, Butler, Iowa, Maryland, Nebraska, Oregon, Pittsburgh, Purdue, Rutgers, Texas Tech, Vanderbilt, Wisconsin and Xavier.
This fall, he took official visits to his four finalists: Indiana, Marquette, Memphis and Minnesota.
· The Indiana recruitment: Indiana offered a scholarship to Garcia in late April after the spring evaluation period and has been in heavy pursuit since that time. Garcia made a fall official visit to Bloomington and the coaching staff has taken multiple trips to see him in Minnesota.
· The Marquette recruitment: In interviews, Garcia has often cited his long standing relationship with the Marquette coaching staff as a major plus for the Golden Eagles. Marquette has recruited him for several years and got the coveted final official visit from the four-star big man this fall. Marquette is also the current leader in Garcia's Crystal Ball over on 247Sports.
· The Memphis recruitment: The Tigers, led by Penny Hardaway and Mike Miller, jumped in with a scholarship offer in July. Given the success Memphis had with its 2019 recruiting class in terms of landing five-star frontcourt pieces, it is not surprising they were able to get an official visit from Garcia.
· The Minnesota recruitment: The local option for Garcia, Minnesota offered a scholarship back in the spring of 2018 and given his proximity to campus, it is a program that he is very familiar with.
The timing
Today marks the end of the early signing period for college basketball and is the final day that Garcia can sign a National Letter of Intent until the spring. Given that he finished up his official visits already and has had over a week since completing his Marquette trip, it stands to reason that Garcia has been in decision making mode now for the better part of a week.
Highlights
The player on the finalists (All quotes via this Rivals.com piece)
· On Indiana: "Coach Tom Ostrom, Archie, I have a great relationship with them, along with the rest of their staff. The fan base is insane and I felt super comfortable with the players and the players coming in next year. That is definitely a positive, as well."
· On Marquette: "My relationship with the coaches is great. They have put in a lot of effort and time, as well as, whenever I went on my visit there, I really enjoyed the players. I could see myself doing some of the things that they were showing me and that they have done with players in the past. It was a really good visit."
· On Memphis: "It is a great program with great coaches. Their skill development is through the roof along with the players there; they are really buying into what the coaches are saying. They are preparing them for the next step at a very high rate. Coach Penny and Coach Mike (Miller), they have both been there so they are just trying to help and give back."
· On Minnesota: "I just think that it would be dope to wear the Minnesota across my chest and really rep for my state and having people rally around you. That has kind of been their pitch to me and I have a really good relationship with Coach (Richard) Pitino and Coach Kyle Lindsted is my guy. Their players, I have been growing up with them my whole life so I have a really good relationship with all of the players there."
How to follow the announcement
The best way to follow will be via the CBS Sports HQ live stream. We will also post any pertinent updates on our Twitter account.
In closing, please remember to adhere to the comment standards that have been set forth over the past 12 years here on Inside the Hall regardless of the outcome of Garcia's decision.
Filed to: Dawson Garcia