POTB 296: John Gasaway on Illinois and the Big Ten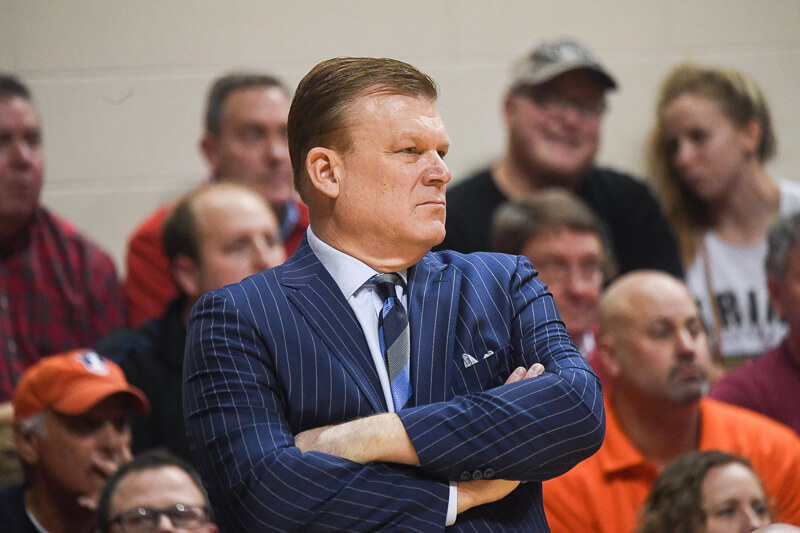 Podcast on the Brink is back for a new episode with hosts Jerod Morris of The Assembly Call and Alex Bozich of Inside the Hall. The show is available weekly, typically on Wednesdays.
On this week's episode, Morris and Bozich are joined by John Gasaway of ESPN.com to discuss Illinois and the upcoming Big Ten season. Among the topics discussed:
• Hopes are high for Illinois this season … Is the optimism justified?
• Does John buy into Brad Underwood as the answer for Illinois?
• Can the Illini shoot it better inside the arc and cut down on turnovers?
• Trent Frazier – why John is bullish on him entering his junior season
• Is there urgency for Illinois this season with it likely being the final season for Ayo?
• Why defense could be a major issue for Illinois
• John's thoughts on Indiana entering the 2019-20 season
• The mystery that is Michigan basketball this season
• Some Big Ten teams beyond Michigan State and Maryland that John is bullish on
• Is there a chance the Big Ten is being underrated entering the season?
• How will Wisconsin look this season without Ethan Happ?
And so much more. Listen in the audio player below, download the episode or subscribe via Apple Podcasts.
Other ways to subscribe:
· Spotify
· iHeart Radio
· Stitcher
· TuneIn
· Overcast
· Google Play
Sponsors for this episode:
• SeatGeek — Visit seatgeek.com or download the SeatGeek App to find the best prices on tickets to a variety of live events. Use promo code BRINK for $10 back after your first order.
• IU Ticket Office — Visit iuhoosiers.com or call/text (812) 855-4006 to learn about the latest special packages for tickets to IU football and basketball games.
• Homefield — Visit homefieldapparel.com to find the most comfortable and most unique officially licensed IU apparel. Use promo code BRINK at checkout for 15% off your first order.
Filed to: Illinois Fighting Illini