POTB 292: 1987 National Champion guard Joe Hillman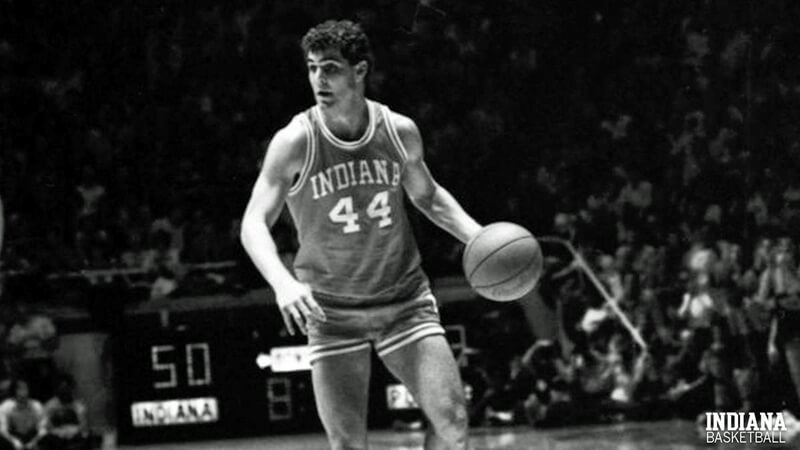 Podcast on the Brink is back for a new episode with hosts Jerod Morris of The Assembly Call and Alex Bozich of Inside the Hall. The show is available weekly.
On this week's episode, Morris is joined by Joe Hillman, a member of Indiana's 1987 national championship team for a lengthy discussion. Among the topics discussed:
• What he's up to now
• How a kid from California ended up playing basketball in Bloomington, Indiana.
• Why the 1985 team his freshman season fell well short of lofty expectations.
• What people often get wrong about the "Season on the Brink" team of 1986.
• What people also get wrong about what it was like to be coached by Bob Knight.
• How Steve Alford and Jay Edwards were similar, and how they were different.
• Plenty of stories and anecdotes for what it was like playing for Bob Knight.
• His recollections of being on the floor for Keith Smart's shot.
• What Joe overheard Bob Knight say after the game that will stick with him forever.
• Why the genius of Bob Knight's strategy to beat UNLV in the 1987 Final Four actually started five days before the game.
• What Joe thinks of the narrative that Indiana needs players who played high school ball in the state of Indiana to win.
• Thoughts on the end of the Tom Crean Era
• Joe's experience being in the arena for last season's home debacle against Michigan.
• What Joe's current relationship with Bob Knight is like, and his thoughts on the chances of Knight ever returning to Assembly Hall.
And so much more. Joe is a great storyteller, and this episode is filled with stories and anecdotes from his time as a Hoosier. Listen in the audio player below, download the episode or subscribe via Apple Podcasts.
Other ways to subscribe:
· Spotify
· iHeart Radio
· Stitcher
· TuneIn
· Overcast
· Google Play
Sponsors for this episode:
• SeatGeek — Visit seatgeek.com or download the SeatGeek App to find the best prices on tickets to a variety of live events. Use promo code BRINK for $10 back after your first order.
• IU Ticket Office — Visit iuhoosiers.com or call/text (812) 855-4006 to learn about the latest special packages for tickets to IU football and basketball games.
Filed to: Joe Hillman