Five takeaways from Indiana's 2019-2020 schedule release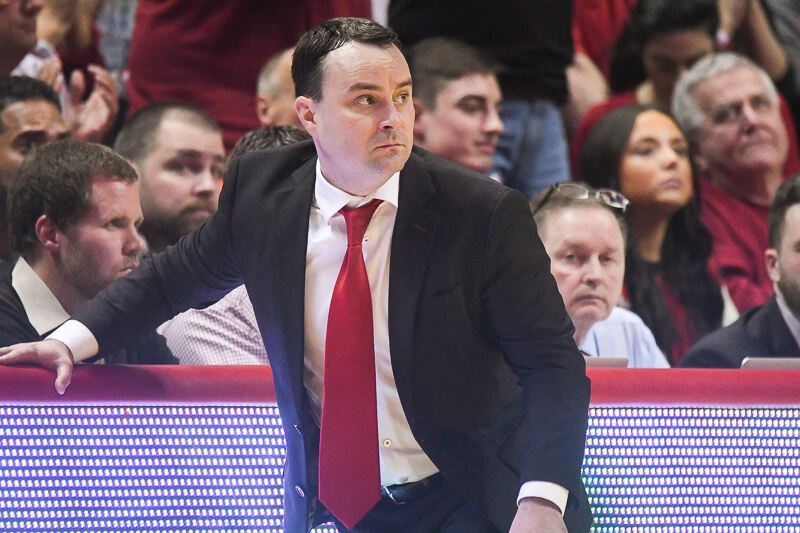 Following the Big Ten's completion of the conference slate, Indiana released its 2019-2020 schedule on Friday afternoon. The Hoosiers will play 11 non-conference contests and 20 league games for the second straight season.
Here's a look at five takeaways from the release of this year's schedule:
· The 20-game league schedule enters year number two: It isn't news that the Big Ten is sticking with the 20-game schedule that debuted last year.
Nor is it news that the Big Ten is playing a pair conference games a month before the start of when league play began previously.
But this is the new normal in the Big Ten and getting a preview of conference play in early December has been well received the last two seasons. The addition of two more conference games has also helped to balance out the schedule for a league that has grown to 14 programs.
The schedule still isn't perfect, but the addition of protected rivalries and a greater emphasis on regional opponent scheduling are healthy changes that should be viewed as progress.
· A chance for a quick start: Indiana may not have a single opportunity for a resume building win in November, but the Hoosiers should be able to stack wins.
All seven of Indiana's games in November are at home and they won't play an opponent from a major conference until Florida State comes to town in early December.
Here's a look at the final KenPom rating from the 2018-19 season for all seven of IU's November opponents along with their current preseason rating for the 2019-20 season from Bart Torvik.

· December, meanwhile, will provide challenges: Even if Indiana starts strong in November, it's unlikely the Hoosiers will be taken seriously nationally based on the early schedule.
December, however, will give Indiana a chance to begin building a resume.
All six of Indiana's games will be against major conference opponents as the Hoosiers will go on the road for the first time (Wisconsin, Dec. 7) and play a pair of neutral court games: UConn on Dec. 10 at Madison Square Garden and Notre Dame on Dec. 21 at Bankers Life Fieldhouse.
In addition to those three games, Indiana will also host Florida State in the Big Ten-ACC Challenge to open the month. Its first league home game will be against Nebraska, which is in the midst of a major rebuild after firing Tim Miles and hiring Fred Hoiberg. Indiana will then close out the month with Arkansas in Bloomington. The Razorbacks will be led by Eric Musselman, who took over for Mike Anderson.
· The toughest Big Ten stretch: When you examine the league schedule closely, it is clear which portion will be the toughest on the slate.
From Jan. 15 through March 1, Indiana will play eight of its 13 games on the road. And its five home games during that stretch are Michigan State, Maryland, Purdue, Iowa and Penn State. All five of those teams are ranked ahead of Indiana in Torvik's preseason ratings.
After a midseason debacle last winter in which Indiana dropped 12 of 13 contests, this stretch could again be season defining for the Hoosiers.
· The return of the Big Ten tournament to Indianapolis: Not only will Indiana finish out the regular season with two straight home games, the Hoosiers will get an opportunity to play the Big Ten tournament in Indianapolis for the first time in four years.
Indiana has never won the Big Ten tournament, but always draws a healthy amount of fans to Bankers Life Fieldhouse.
If Indiana is in position to make the NCAA tournament, it could enjoy nearly two and a half weeks in March without leaving the state of Indiana before March Madness begins.
Filed to: 2019-2020 schedule