Report: Indiana expected to hire Mike Roberts to fill assistant coaching vacancy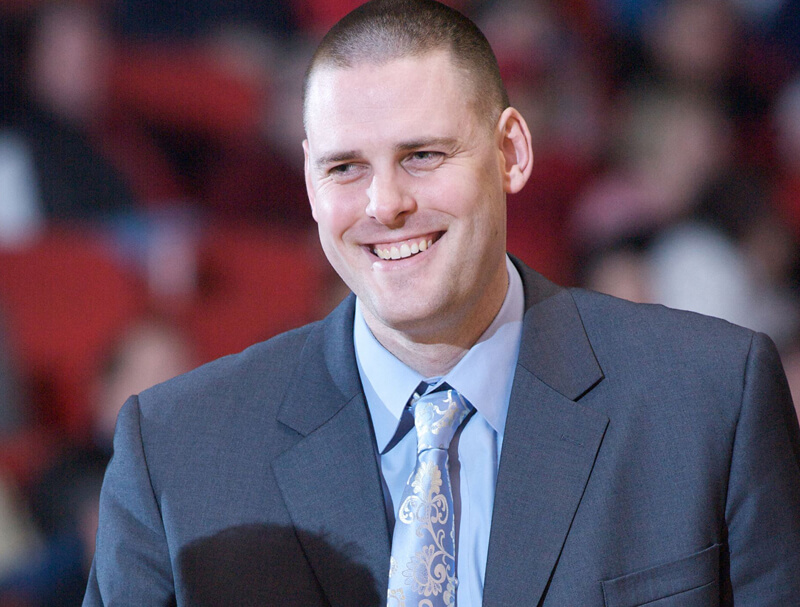 It appears former Indiana player Mike Roberts is coming back to Bloomington.
Roberts, who played in 64 games over four seasons at Indiana from 2000 through 2005, is expected to join the coaching staff as an assistant coach according to Evan Daniels.
Sources: Indiana's Archie Miller is expected to hire UNC Greensboro Associate Head Coach Mike Roberts as an Assistant Coach. Roberts is a former player at Indiana.

— Evan Daniels (@EvanDaniels) August 21, 2019
A native of Terre Haute, Roberts has been the associate head coach at UNC-Greensboro for the last seven seasons.
Prior to his hiring at UNC-Greensboro in April of 2012, Roberts spent four seasons as an assistant coach at Rice University. Roberts also worked at Cal-Berkeley for two seasons – one as a video coordinator and one as an assistant coach – and spent his first year out of school as a graduate assistant for Bob Knight at Texas Tech.
Roberts would replace Ed Schilling, who left the program in late June.
As a player at Indiana, Roberts averaged 1.4 points for his career and was a two-time Academic All-Big Ten honoree and a recipient of a Big Ten sportsmanship award. He was a team captain as a senior during the 2004-05 season.
The bulk of his coaching career has been spent in Greensboro, where he has helped Wes Miller, his teammate in prep school at the New Hampton School in New Hampshire, build a successful program in the Southern Conference.
Over the last three seasons, the Spartans won 81 games and reached the postseason in each season (one NCAA tournament bid, two NIT bids).
The NCAA tournament appearance for UNC-Greensboro in 2018 was the first for the program in 17 years.
With word spreading former Hoosier Mike Roberts is new #iubb assistant, I asked coach from Southern Conference about his competitor: "Like him. Very good basketball mind. Solid recruiter. Big loss for UNCG … he would be a great hire … they should be ecstatic about him ."

— rickbozich (@rickbozich) August 21, 2019
Roberts was on the bench for UNC-Greensboro in Bloomington back in 2014 when the Spartans fell 87-79 to Indiana on Nov. 28.
After moving to Eugene, Oregon during high school, Roberts finished his prep career at the New Hampton School. He is one of five former IU players that attended New Hampton (Pat Knight, Steve Hart, Tom Coverdale, Noah Vonleh).
Filed to: Mike Roberts